12 Best Costco Items to Stop You from Getting Too Bored This Winter
Bring a little adventure to your winter with affordable Costco bargains on everything from gaming consoles to hot tubs.
FinanceBuzz is reader-supported. We may receive compensation from the products and services mentioned in this story, but the opinions are the author's own. Compensation may impact where offers appear. We have not included all available products or offers. Learn more about how we make money and our editorial policies.
Keeping winter interesting can be a challenge, especially once the holidays are over. That's doubly true if you live somewhere cold and love the outdoors but despise winter sports.
Fortunately, making the most of your winter doesn't have to be expensive if you already have a Costco membership and know some of the best shopping tricks.
When you feel winter boredom starting to creep in, check out these 12 Costco deals guaranteed to get your post-holiday season back on track.
1. NFL Blitz Legends Arcade
The 90s were known for jelly shoes, Nickelodeon cartoons, sugary cereals — and, of course, arcade games.
If you've been craving a blast from the past that perfectly blends nostalgia with sports action, the NFL Blitz Legends Arcade is exactly what you've been waiting for.
The at-home arcade includes three legendary games: NFL Blitz, NFL Blitz 99, and NFL Blitz 2000: Gold Edition.
It also connects you to game leaderboards using WiFi so you can compete without ever leaving the comfort of your cozy home.
2. SaluSpa Laguna AirJet Inflatable Hot Tub
Want the luxuries of a hot tub without the associated expense and frequent maintenance?
The SaluSpa Laguna AirJet Inflatable Hot Tub costs $499.99 at Costco, holds more than 177 gallons of water, and comes with a water filter, energy saver, and digital temperature control panel.
It even has jets which, according to user reviews, are pretty mighty for a small inflatable hot tub.
3. Stag Pacifica Table Tennis table
Ready to cure your boredom by learning a new sport? Table tennis is the ultimate indoor game.
The Stag Pacifica model comes with four rackets, ten balls, and a setup option for solo play so you can perfect your game whether you have a table-tennis partner to play with or not.
This model is weather-proof and built specifically for the outdoors, with all-terrain wheels for easy outdoor transportation, and is priced at $839.99.
So, if you feel like braving the elements or live in a more temperate climate, a ping-pong table gives you a great excuse to go outside without straying too far from your home ground.
4. TruGolf Vista 10 C-Series Golf Simulator
If you're a true golf fanatic with a healthy bank account, the TruGolf golf simulator can give you a great way to pass the time until your favorite outdoor courses open again.
At $11,999.99, this item doesn't come cheap — but if your life revolves around golf, there's no better way to bring the game home with you all year long.
The TruGolf Vista 10 C-Series comes with indoor turf and indoor (rubber) trees and high-fidelity surround sound complements its HD visuals
And with a two-year subscription to E6 Connect, you can access more than 80 courses from around the world and play until your heart's content.
5. Nintendo Switch OLED Bundle
Take your Switch game to the next level with a seven-inch Nintendo Switch OLED screen.
An OLED screen gives you much sharper visuals on a larger screen than your current Switch, and it works with Joy-Con controllers and all of your existing Nintendo Switch games.
Costco's bundle includes a one-year Nintendo Switch Online family membership, a Nintendo Switch case, and an SD card with 128GB of external storage space for $399.99.
6. Pokémon Scarlet and Pokémon Violet Double Pack
There's no better place to buy combo game packs than Costco, and the newest Pokémon games for the Nintendo Switch are no exception.
The double Pokémon game pack is just $109.99 at Costco, a full $10 cheaper than the same pack on Amazon.
7. Samsung 32" Odyssey G5 Gaming Monitor
If a seven-inch screen isn't enough for you, the Samsung G5 gaming monitor has incredible screen resolution (2560 x 1440), a one-millisecond response time, and a refresh rate of 165Hz.
That's enough speed to keep you on top of the leaderboards and a high enough resolution for a fully immersive visual gaming experience.
8. The World's Largest Jigsaw Puzzle by Dowdle
If you breeze through 1,000-, 2,000-, or even 10,000-piece puzzles, here's a new challenge. Puzzle maker Dowdle has created the world's largest jigsaw puzzle that retails for $479.99.
Although the puzzle has 60,000 pieces total, they're divided into 60 sets of 1,000 pieces each for easier building. Once you assemble all 60 puzzles, you'll have an eight-foot by 29-foot masterpiece.
9. Art 101 Platinum Multimedia Artist Set
If you're not interested in learning a new sport, how about learning a new skill? For $39.99, you can get an Art 101 kit with more than 150 artists' tools perfect for beginners and experts alike.
The set includes calligraphy pens, watercolor paint tubes, a charcoal pencil, oil paints, a sketchbook, and beginner instruction guides for first-time artists and calligraphers.
10. Laser X Revolution Blaster-to-Blaster 4-pack
Trying to keep not just yourself but your kids entertained as well? Adults and kids can both enjoy this at-home laser tag set.
With four laser blasters, you can play in teams of two or as a four-person free for all. You also don't need vests to play since each blaster keeps track of the number of hits.
And with a range of up to 300 feet, the blasters let you transform the house or yard into a laser-tagging paradise with plenty of hiding spots.
11. Artis Monograph Collection Powder Eyeshadow Quads Portfolio + Brush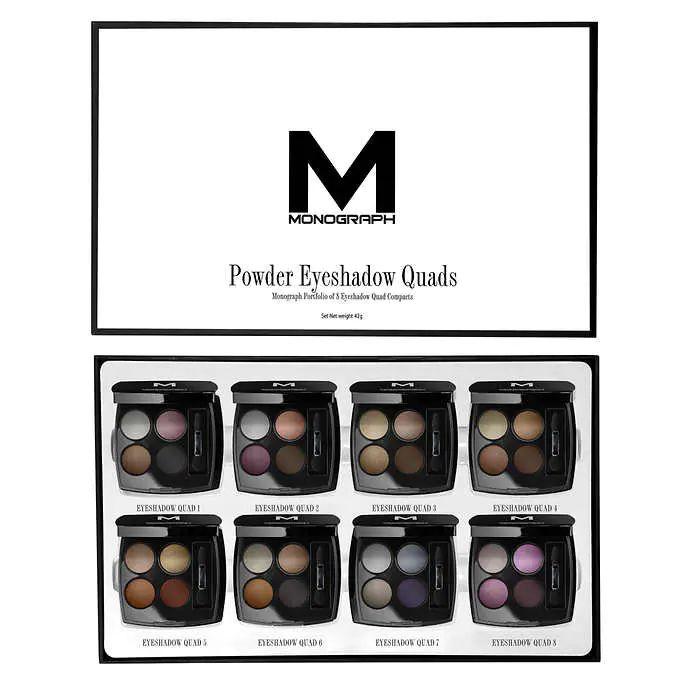 If you've been dying to try makeup tips from your favorite health and beauty YouTube or TikTok creator, treat yourself to an at-home makeover with one of Costco's many makeup kits.
The Artis Monograph collection includes eight color palettes with four shades of eyeshadow each for $129.99.
It only includes one brush, so you'll want to have your own beauty tools at home to get the most out of it.
12. Xbox $25 Gift Cards Digital Download (4-pack)
Hopefully, you're already taking advantage of Costco's discounted gift cards. After all, they're easily among the best perks of your Costco membership.
Just as it does with every bulk item, Costco sells gift cards in bulk so it can pass savings along to you. That means you can often get a pack of gift cards worth $100 for just $75.
That's the case with Costco's current Xbox gift card deal. If you want to get a new console or buy some new games, swing by Costco to get a gift card first so you can save up to $25 on whatever you purchase.
Bottom line
The next time you find yourself running low on winter activities, one of these Costco items could be just what you need to get through the next bout of boredom.
And if you're not interested in the items we listed here, just keep an eye on Costco's frequent sales combined with your best Costco shopping hacks for additional savings.
After all, we're talking about Costco, so you know something affordably adventurous and perfectly suited to your style will turn up sooner rather than later.