15 Best Makeup Brush Cleaners to Upgrade Your At-Home Beauty Routine
Say goodbye to brushes filled with gunk and built-up makeup!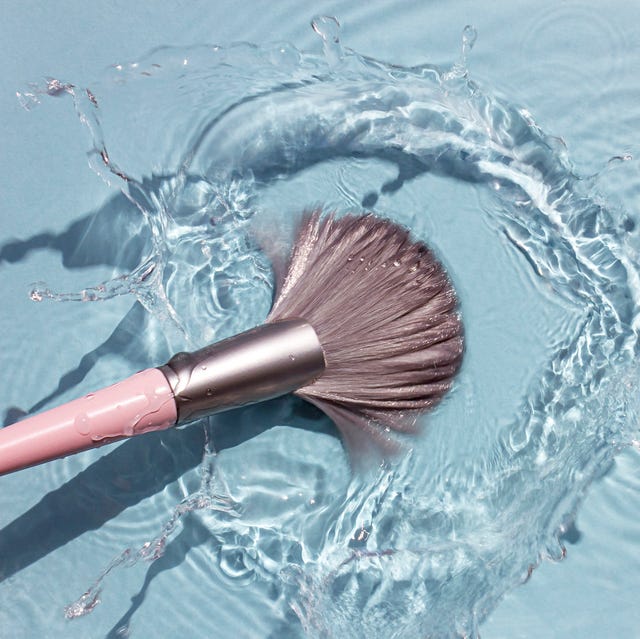 DRASA
Raise your hand if you currently have several dirty makeup brushes sitting on your vanity right now. Most of us would agree that cleaning your makeup brushes is an essential part of your beauty routine. If you're struggling to keep your brushes clean, whether that's because you don't know where to start or you just don't have the time, then we've got the solution with our list of the best makeup brush cleaners for every kind of brush and budget.
To find the best brush cleaners, we consulted Erica Whelan, a background makeup artist who has worked on Succession, And Just Like That and The Marvelous Mrs. Maisel, considered recommendations from GH editors and product reviewers and asked Sabina Wizemann, a senior chemist in the Good Housekeeping Institute Beauty, Health & Sustainability Lab for her insights. "Ideally, the brushes should be cleaned every time you use them," Wizemann says. Even sponges — including your beloved BeautyBlender! — "should be washed after every use; they can harbor bacteria much easier than brushes," she notes.
Our top picks work on foundation brushes as well as your favorite makeup sponges (which we know can be stubborn with stains). We have included high-end cleaners, drugstore options and tons of selections that work well for natural and synthetic bristles. Plus, you can count on solid cleansers and liquid soaps to make cleaning your makeup sponges a breeze. Even those of us who may have a lazy day can count on cleaners that dry quickly or do most of the work for you (see: electric makeup brush cleaner and cleaner and dryer machine).
Advertisement - Continue Reading Below
Advertisement - Continue Reading Below
Advertisement - Continue Reading Below
Advertisement - Continue Reading Below
Advertisement - Continue Reading Below
How we chose the best makeup brush cleaners

Taking into account market research, recommendations from professional makeup artists, GH Beauty Lab pros and GH staffers who have tried these products for themselves, our editors were able to curate this selection of makeup brush cleaners. While the Beauty Lab hasn't formally tested each product listed above, we relied on industry standards and consumer reviews when selecting top picks.
Why trust Good Housekeeping?

Sabina Wizemann, GH Beauty Lab Senior Chemist, has overseen skincare, haircare and makeup testing since 2012. She provided expert insight on topics including the best foundation brushes and how to clean makeup brushes for this article. She also evaluates products for the GH Beauty Awards, as well as the GH Seal and Sustainability Awards programs.
Cameron Jenkins, GH Staff Writer, collaborated with GH Beauty Lab pros and professional makeup artist Erica Whelan in order to share vetted recommendations. She also scoured the internet to see what makeup cleaners are the most talked about and reviewed, while including some of her personal favorite picks. She has also contributed to several beauty stories, providing her unfiltered opinions on makeup products, including blushes and highlighters