We all want healthy glowing skin on Valentine's Day and all year round. Unfortunately, that's not always easy with so many beauty products on the market. That's why at Daily Mom, we took the matter into our own hands. We have found not only products for your face but also for your hair, nails, and body. Combining all these products will make you look like a movie star. This guide includes serums, sheet masques, eye creams, facial scrubs, and facial wipes. Our guide is designed so you can put your best foot forward this Valentine's Day.
---
GLOWING SKIN FOR VALENTINE'S DAY
The eyes are the window to the soul and the gateway to the heart. Make this Valentine's about self-love and gift yourself Alumier eye care products to finally stop hiding your stress and anxieties beneath layers of concealer. Whether you have started getting premature eye wrinkles, dark circles, or puffiness around your eyes all the time, AluminEye will work like a magic potion. In addition to giving you glowing skin around your eyes, this multipurpose eye cream also keeps them nourished and effectively supple.
The Alumier Retinol Eye Gel tightens the skin around your eyes, removing any signs of fine lines or a dry, wrinkly appearance, helping you restore your youthful appearance, and giving you healthy glowing skin. The Alumier Eye Rescue Pads brighten, reduce patchiness, reduce hyperpigmentation and nourish the skin around your eyes to perfectly even out the skin tone. Not to mention how therapeutic it feels to place them on your eyelids and let them soak up the moisture. Despite all these wonderful products – don't forget to get your sleep schedule back on track and give your eyes the beauty sleep they deserve!
SHOP:
Retinol Eye Gel | AluminEye™ | Eye Rescue Pads
EXPLORE AND CONNECT:
Alumier MD | Facebook | Instagram | Twitter | Youtube
Pampering, effective, and clean, the skincare from Tête-À-Tête treats skin's visible signs of aging at a cellular level. This Valentine's Day, if you're looking for a gift for your friend or yourself, then the Better Together Set from Tête-À-Tête is the perfect way to say "I love you and your skin, too!"
The Better Together Set's skincare features high-performing phytoactive extracts and efficient delivery systems. That means you're getting the very best product for your skin. This collection contains all of the products from Tête-À-Tête, such as the Active-C HydraSerum, which brightens, hydrates, and protects the skin against the effects of UV damage and pollution in a single step. This results in a reduction of hyperpigmentation, fine lines, and wrinkles. The HydraRepair Rich Cream is enriched with antioxidants and anti-inflammatory extracts while being non-greasy! This anti-aging cream moisturizes and protects the skin's barrier, so you're left with soft, supple, smooth skin.
The PhytoPeel Resurfacing Mask is the workhorse of the Better Together Set. With the powerful Alpha Hydroxy Acid complex, this facial reveals a smoother and brighter you and minimizes the appearance of fine lines and wrinkles. Additionally, the PhytoTrilogy Booster deposits anti-inflammatory goodness and anti-oxidant botanicals that soothe redness and irritation while brightening and healing your skin.
Healthy glowing skin is happy skin that glows from the inside out. This Valentine's Day, get your glow on with Tête-À-Tête and reveal the brightest and softest skin you've ever experienced!
SHOP:
Better Together Set
EXPLORE AND CONNECT:
Tête-À-Tête | Facebook | Instagram
If your girl enjoys wearing makeup and has an eye for high-quality products, we have the perfect Valentine's Day present for you! Pro Lash is the best one-stop shop for extraordinary lashes and related accessories sure to please her! Unlike the traditional lashes, the Pro-Kit lash extensions don't look flimsy or forced but rather give you a clean, accentuated eye look that blends in with your natural lashes. This bundle of premium lashes includes three sets that you may volumize to suit different styles for different occasions.
This kit includes all the equipment required for simple application and cleanup. Your eyelashes stay put, thanks to the precision application tweezers and adhesives—don't forget to try Selena Gomez's mascara eye look with these tweezers. On the other hand, the scissors help customize the lash, and breakdown removers ensure the extensions come off painlessly. How can we forget the adorable neoprene bag, which allows you to carry all the necessary equipment to look great everywhere you go?
SHOP:
Pro Kit
EXPLORE AND CONNECT:
Pro Lash ™️ | Facebook | Instagram | Youtube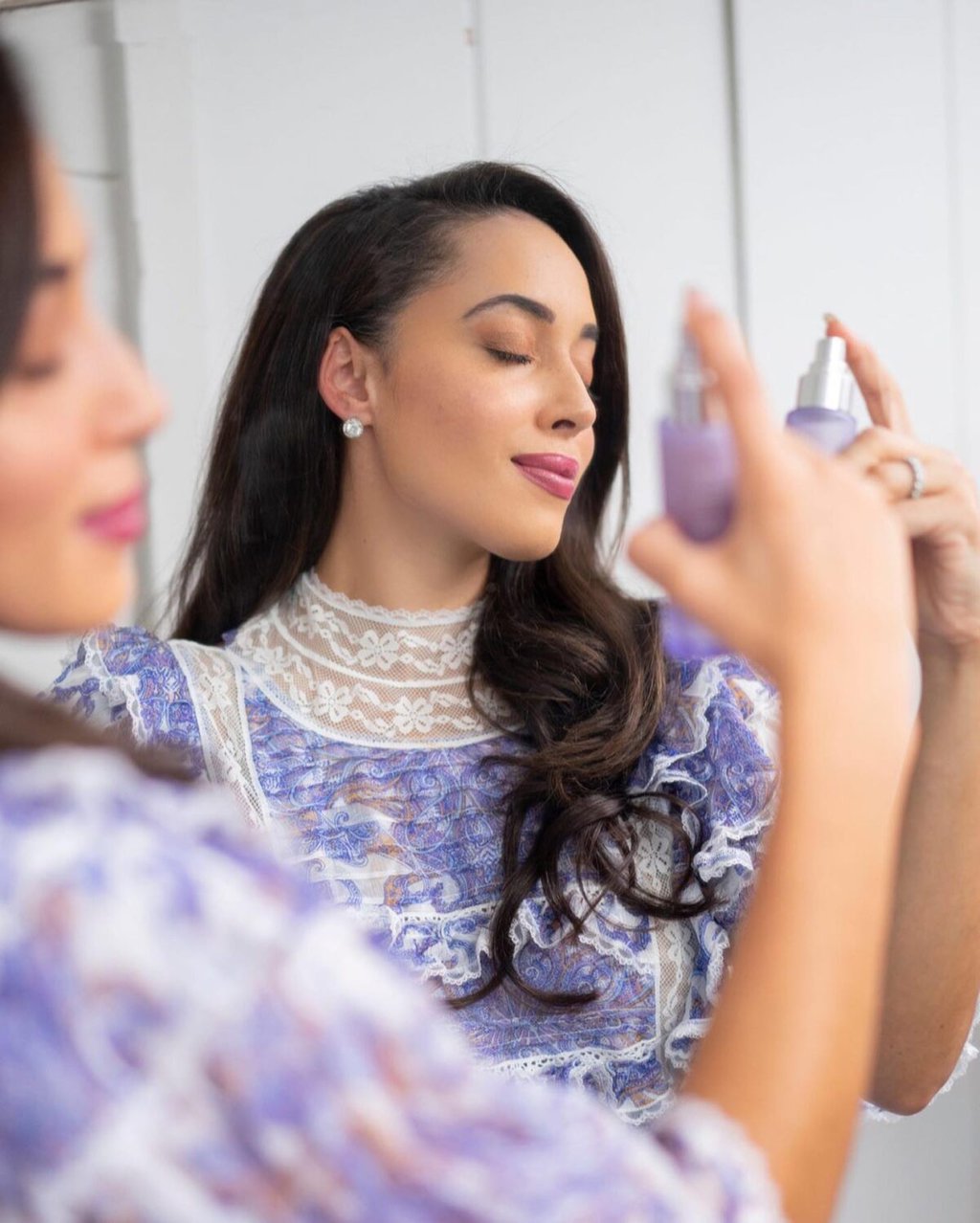 Resurrect your glowing skin this Valentine's Day with Orpheus, an award-winning clean skincare line containing a rare Resurrection flower and biotechnology.  In no time at all, your skin will seem rejuvenated, firm, even-toned, and radiant.
The luxurious Stem Cell Power Couple set includes:
Resurrection All-In-One Serum- A radiance-boosting, collagen-building serum that plumps, firms, and de-stresses the skin for a noticeable calm. This serum will give you healthy glowing skin that will get you noticed!
Resurrection Bio-Luminous Dewy Essence- The serum in mist form provides lasting hydration and daily vitamin boosts. This can also be used for setting makeup, giving you an instant appearance of glowing skin. In addition, it acts as a primer and shields you against pollution and blue light.
In addition, the eco-friendly box is made of 100% recycled paper and features the ARTIVIVE app, which lets you watch the story of the Orpheus flower unfold. Take advantage of Orpheus' clean skincare products this Valentine's Day and feel your skin become soft and supple with boosted radiance for an instant look of glowing skin!
Are you shopping for someone who loves finding luxury hair care? Or are you shopping for yourself? Either way, this Valentine's Day is the perfect time to experience Leonor Greyl. This innovative hair care uses essential oils and plant-based ingredients to nourish all hair types. Borne out of a love story in France, this family business has pampered clients for nearly 60 years and continues to impress with its hair-changing products.
Sometimes, frizz needs to be put in its place. That's where Éclat Naturel outshines the competition (literally). This product uses natural ingredients that nourish the hair instead of silicates which can coat and damage the hair. Hydrate your locks with shea butter and jojoba oil, and treat your dry locks. This cream is award-winning for good reason as it detangles, conditions, and shines your hair to match your glowing skin. You'll be treated to its light and refreshing citrus scent and gorgeous locks throughout the day.
Hairsprays often contain harmful chemicals that can dry hair and leave it feeling lifeless and crunchy. For waves and curls without the crunch, the Laque Souple is here to serve. Formulated with fixing resins and jojoba oil, this hairspray delivers soft, flexible holding power that leaves hair manageable instead of damaged and crispy. This washes out of delicate strands easily and leaves a subtle lime fragrance that's pleasing to experience all day long.
Luxurious curls require luxurious mousse, and Mousse au Lotus Volumatrice certainly outperforms the competition. Achieve your big hair dreams with a mousse that creates voluptuous looks without feeling sticky or hard. Crafted with lotus, chamomile, and jojoba, this mousse can tame even the finest, frizziest locks leaving your hair feeling hydrated and treated instead of abused. Blowouts are all the rage, so enjoy a volume that lasts and doesn't fall flat. Or, let your natural waves and curls shine without being weighed down! Whatever glamorous look you're searching for, the Mousse au Lotus Volumatrice can help to achieve it.
Let's face it: after months of harsh winter weather, our locks need some love! Made with 97% natural ingredients, vegan, and gluten-free, the Masque à l'Orchidée will work wonders on hair that's dry, thick, frizzy, or all of the above. Enriched with orchid extract and botanical oils, your hair's needs will be treated delicately and nourished with the best. Achieve the glossy softness you see in movies with a treatment at home instead of paying those big salon dollars.
Use it as a daily treatment in just a few minutes in the shower, or lavish yourself in love with a weekly treatment and soak in all the botanical beauty in 20 minutes (or more). The Masque à l'Orchidée is multi-functional but only serves goodness. Treat your sweetie (or yourself) this Valentine's Day to the best in hair care with Leonor Greyl.
It's finally time to reveal the secret to beautiful, glowing skin for Valentine's Day. Fleuri Beauty's eco-friendly skincare products are made in Japan, where celebrities swear by these cruelty-free skincare products. Now, these products are available in the U.S.A.! With a gentle texture perfect for sensitive skin and pregnant women, Fleuri's products are ideal for everyone.
Turn back the hands of time with the Triple Repair Resurfacing & Plumping Treatment. This state-of-the-art anti-aging serum is formulated with human oligopeptide, hyaluronic acid, and collagen that treat wrinkles, sagging & dullness, giving you glowing skin.
Do you have dry skin? The solution is the Refining Mineral Mist which instantly hydrates your skin on the go. The high-quality mineral-rich water supports your skin's natural functions without adding additives and preservatives. Rehydrate your skin after makeup on dry areas, and you can also use it to moisturize your elbows, heels, and any sunburned areas. With Fleuri Beauty products, you can now have the skin you have always wanted this Valentine's Day with Fleuri Beauty products.
Finding the right gift for Valentine's Day is not always easy. You want to give something practical that can be used daily. One of the best gifts would be a skincare fridge from FaceTory. It's the perfect gift for skincare enthusiasts.
One of the most affordable bundles is the Ultimate Skin Care Bundle- Ice Cream Series, available in mint color. The portable deluxe beauty fridge is compact and has a 6L capacity. This cute fridge has many great features, including a real-time temperature display, built-in LED light, mask organizer, and silent mode. The aesthetically pleasing fridge can be kept on a bedroom nightstand or a bathroom counter. It will keep all your creams, lotions, toners, and sheet masks at the right temperature. Other great products included in this bundle:
23 Variety Sheet Masks: Each mask features a different active ingredient to help boost the skin's suppleness, smoothness, and brightness, giving you healthy glowing skin.
2 Oat Infused Skincare Products: One soothing facial oil for reducing redness and one moisturizer to maintain the skin barrier and minimize dryness.
1 Bunny Hair Accessory- Keeps hair away from the face while you pamper yourself.
The Ultimate Skin Care Bundle- Ice Cream Series from FaceTory is the COOLEST Valentine's gift you can give yourself or your gal pals. 
Valentine's Day is about making life a little more pleasurable by spreading compassion. You don't need expensive presents to express your emotions or make someone feel special. That's why making a thoughtful choice like Luzern's Detox Cleansing Masque as a gift is nice. This effective Masque thoroughly cleans the pores on your face and serves as a detoxifier by removing the dead skin cells that give your skin a dull appearance. After using this masque, you'll have glowing skin that feels supple and moisturized.
Bamboo Face Washcloth Set is a must-add to your cart because your girl deserves to be pampered and treated like a queen. This environmentally friendly washcloth is incredibly soft and greatly assists with exfoliation while being extremely gentle on your skin. 
SHOP:
Detox Cleansing Mask | Bamboo Face Washcloth Set


Do you want to make this Valentine's day special for your girlfriend with a gift that she will actually like? Gellydrops has your back with cute and functional nails and nail products that will make the love of your life feel special. When she doesn't have time to do her nails, these gifts will look like she spent hours at the nail salon!
Let's start with the eye-catching and elegant N Mirinae Ohora semi-cured gel nail wraps. These nail wraps are simmered in a galaxy theme, which can be a cute hint of how much your girl means to you. These gel nail wraps adhere flawlessly without wrinkles due to the easy application method. They last for about two weeks. Most significantly, these cruelty-free wraps are water-resistant, which makes them ideal. The plethora of styles and designs will match any girl's unique style and personality.
Now, don't let her toes feel left out. During sandal or boot season, cute toes are a must-have year-round, and P Cherry Berry Ohora is here to save the day. The colors and style of P Cherry Berry perfectly match the essence of a lovey-dovey holiday vibe. Not only that, these gel nails come with a fantastic deal that includes prep cleaning pads and a cleaning tool, giving her a full-on spa pedicure experience at home. Check out the assortment for her toes!
Now, without the necessary supplies, the gift of these nail gel strips will be incomplete. Gellydrop's Easy Peel Remover is a must-have. It removes nail strips while being gentle on your nails and is a non-drying solution. With its practical dual-purpose tips, Pro Easy Dual Stick helps in both application and removal.
On the other hand, Gellydrops' Cuticle Pusher / Gel Strip Applicator greatly facilitates and simplifies the application process keeping everything healthy and looking fabulous. This Valentine's Day, woo her with beautiful at-home nails that don't cost a fortune or a lot of time!
SHOP:
N Mirinae | ohora | Manis | P Cherry Berry | ohora | Pedis | Easy Peel Remover | ohora | Pro Easy Dual Stick | ohora | Cuticle Pusher / Gel Strip Applicator
EXPLORE AND CONNECT:
Gellydrops | Facebook | Instagram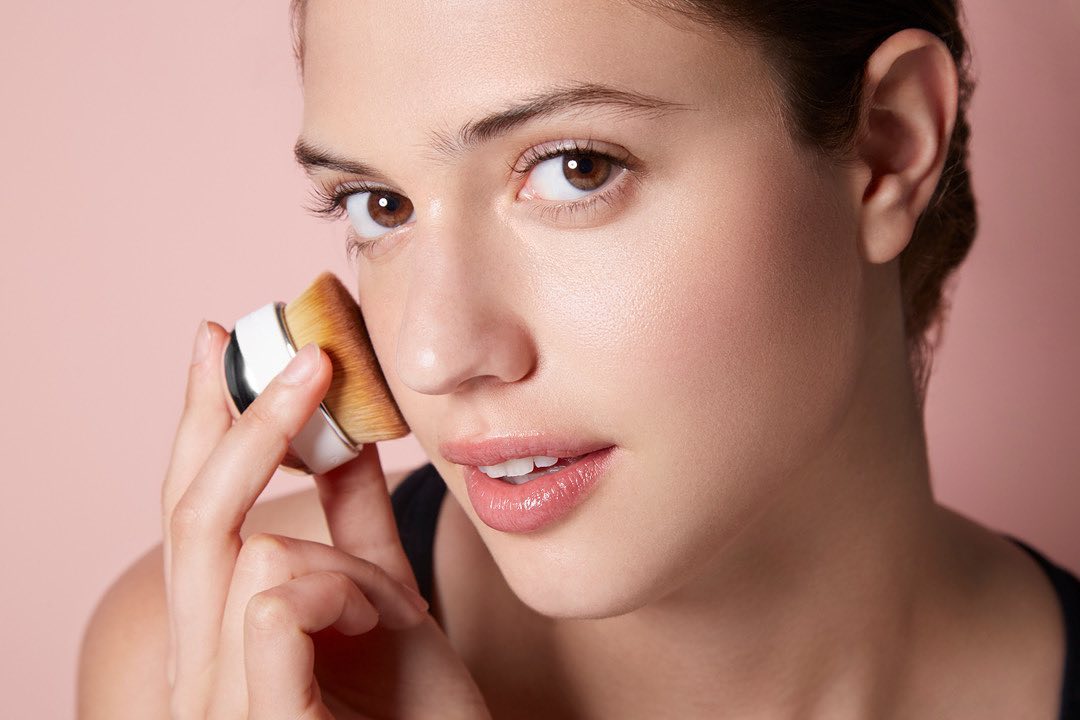 This Valentine's Day, set your foundation with luxurious makeup brushes from Artis.  It's no secret that celebrities and makeup artists adore Artis premium brushes. 
Makeup brushes like the Elite Oval 6 are the Rolls Royce of makeup brushes. This oval-shaped brush is crafted from a premium metal alloy and contains oval fibers for flawless foundation, blush, and highlighter application. With this brush, you can apply liquids, creams, and powders. The Elite Oval 6 will quickly become your go-to brush you will carry everywhere you go.
The other brush that should be in your cosmetic bag is the Fini Brush. Using this universal brush, you can easily apply foundation, contour, blush, highlight, skincare, and setting powder to the face and body. Uniquely curved from the base of the metalized-finish dome, the handle has grip pads on either side that allow you to hold the brush effectively while using it.
The fibers in this brush deliver superior product application. In the bundle section, over 200,000 engineered CosmeFibres are securely held in a dense but gentle fiber bundle, ensuring seamless blending and optimal distribution of makeup all over the skin. This fantastic makeup brush provides a flawless foundation application without any mess. Make your BFF feel special by giving her luxurious Artis makeup brushes this Valentine's Day.
SHOP:
Fini Brush | Elite Oval 6
EXPLORE AND CONNECT:
Artis | Facebook | Instagram | Twitter | Youtube | Pinterest | TikTok
For the ladies in your life who love to lather their locks in luscious haircare that takes their style to the next level, Luseta is the brand that should top your gift list this Valentine's Day. Not only is their packaging an absolute dream, but the products look, feel, and smell amazing and will transform any average shower experience into a spa-like dream!
Everyone can use a little boost now and then, no matter her hair's status. The Biotin & Collagen Bundle will do just that. A blend of powerful Vitamin B7 Biotin, Hydrolyzed Collagen, and Argan Oil work together to restore much-needed nutrients into every strand and boost the volume and dimension of her hair's shape. Free of damaging sulfates, phosphates, and parabens, this hair combo will leave you with thicker, healthier locks that shine and match your glowing skin.
Everyone has been there at least once: someone walks by (either in real life or on the movie screen), and their hair is gleaming like the brightest star. How can you achieve a shine like that in your shower routine? The Glossy Pearl Bundle is here to make all your hair dreams come true.
Once you move past the intoxicating scent of this duo (seriously-it's so beautiful she'll want to smell her hair all day), you'll have to take a second feel at the smoothness of your hair. Formulated with luxurious Pearl Extract and nutrient-rich ingredients, this collection helps to reinforce each strand of hair to reflect luster and increase elasticity. Your hair will be stronger and shinier with every use! Give her the hair of her dreams this Valentine's Day, or treat yourself to the best hair days of your life.
Does your hair need some extra love this season? After such harsh winter months, our hair has certainly been through a hard time. The Keratin Smooth Hair Mask uses keratin protein to create a nourishing treatment that gives the hair back strength and moisture that may have been lost during the cold months of winter. Even if you have chemical or color-treated hair, this mask is safe and helpful and can bring your dull, dry hair back to life. This mask leaves your hair feeling oh-so-soft and smooth, we just know you won't be able to keep your hands off it!
SHOP:
Biotin & Collagen Bundle | Glossy Pearl Bundle | Keratin Smooth Hair Mask
EXPLORE AND CONNECT:
Luseta Beauty | Facebook | Instagram | Twitter | Pinterest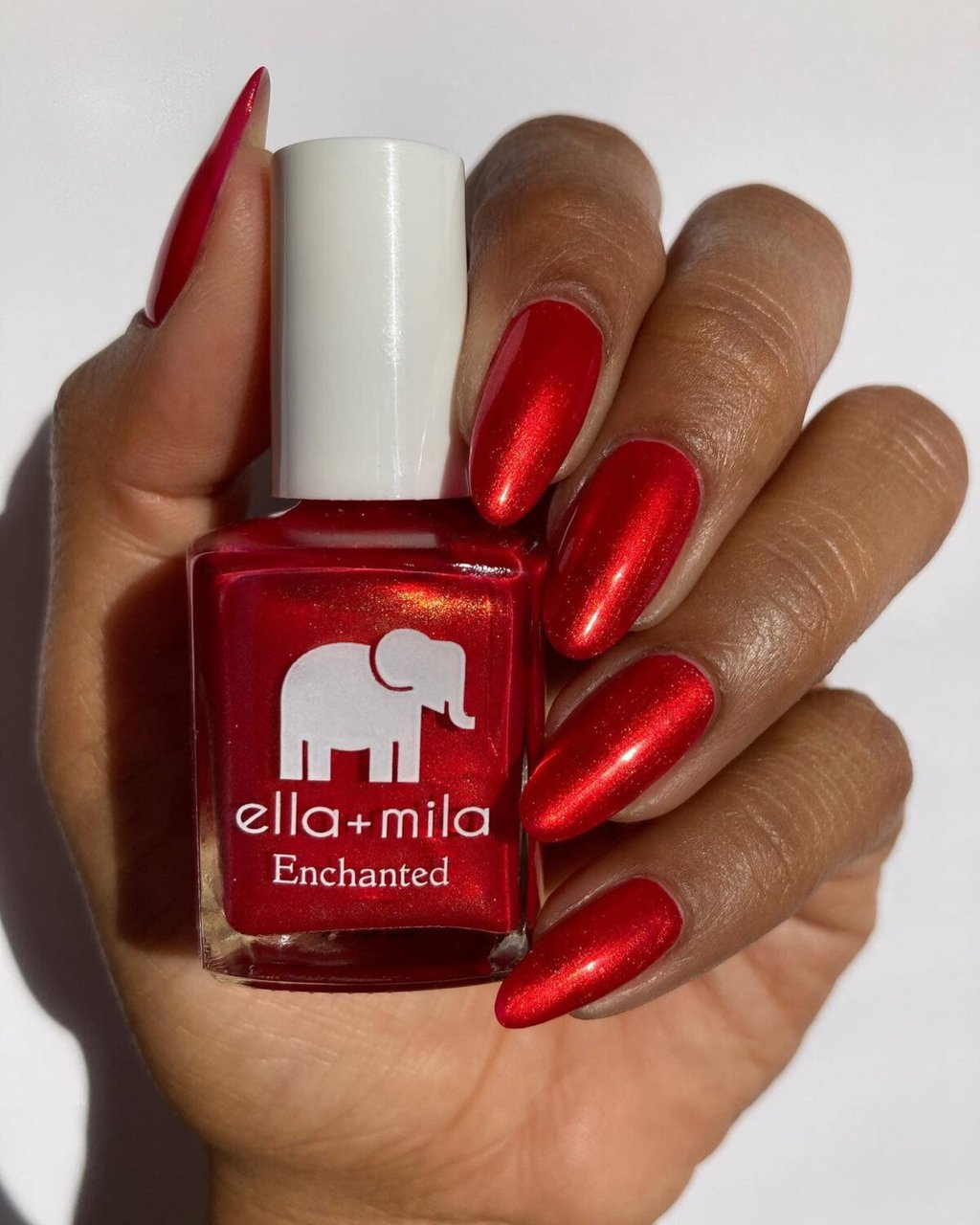 With Valentine's Day approaching, it's time to glam up your nails with luxurious nail polishes from ella+mila. With its vegan and animal cruelty-free status, ella+mila is proudly made in the USA, is formulated with safe ingredients, and follows additional ethical practices. They offer more than 220 hip nail polish colors, all of which feature chip-resistant, quick-drying, and high-shine formulas.
The Samba Collection has six gorgeous colors that will have you styling on Valentine's Day with the perfect color combination to make a splash at any event. As a bonus, all nail polishes are vegan and will dry quickly.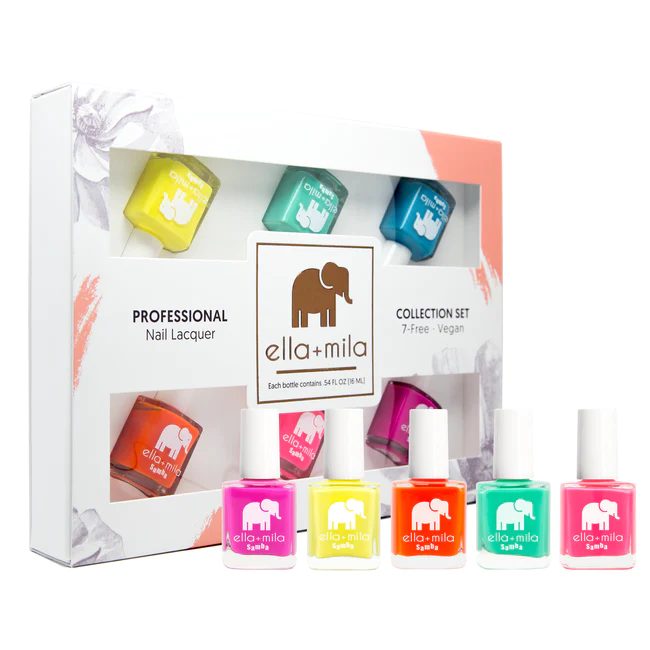 Another great product to have on hand is the Tool Kit. This kit has all the essentials that will have your hands looking great. In addition to a chic fold-over faux leather & nylon clutch bag, ten nail tools are included: a buffer, clipper, edgy-Dotter, file buffer, filer, glass filer, nipper, pusher, scraper, spacer, and 5-pack of soy remover wipes. So give yourself a fabulous mani all in the comfort of your home! This Valentine's Day, put your best foot forward with ella+mila luxurious nail products. 
SHOP:
Samba Collection – (6-Pack) | Tool Kit
EXPLORE AND CONNECT:
ella+mila | Facebook | Instagram | Twitter | Youtube | Pinterest
You do not have to worry about frizzy hair this Valentine's Day when you use luxury products from British M. Every celebrity raves about Annatto Hair Oil, an award-winning vegan hair oil. You'll love how it naturally hydrates dry, frizzy hair, leaving it shiny and smooth thanks to Amazonian Annatto, shea butter, organic pumpkin, and argan oils.
As the lightweight oil penetrates the hair, it feels moist without making your hair sticky or greasy. In addition to protecting hair from heat stress, it penetrates deeply into the hair to nourish and protect delicate cuticles from environmental stress.
Use the maze-shaped Flex Brush with a special design perfect for styling hair. The unique design allows airflow to pass through during styling for faster, better results for all hair types. Using synthetic rubber, the brush can absorb the impact of combing on the scalp and brush out your hair smoothly. In addition, your hair will dry faster. The products from British M are a great choice if you want healthy-looking hair this Valentine's Day.
SHOP:
British M Annatto Hair Oil | BRITISH M Flex Gentle Brush
EXPLORE AND CONNECT:
British M| Instagram
Hold onto your hue with a range of products from Better Natured's hair care line. You'll see a brighter future (and never a dull moment!) for your gorgeous locks with the luxe-lathering Color Care Shampoo and moisturizing conditioner. Color-treated hair will stay vibrant for up to 9 weeks and be smooth and silky from root to tip. Paraben-free and vegan, it's perfect for all hair colors and types.
If your locks are in need of a deep restore, the Color Care Deep Conditioning Balm delivers serious TLC that helps return strands to their perfectly healthy-looking glory. Created with 96% naturally-derived ingredients, including their signature Triple Plant Milk blend of Coconut, Tahitian Palm, and White Orchid, the scent will give you dreams of exotic lands. And to give already dry or over-processed hair a life, the Moisture Replenishing Masque brings a moisture-packed punch only Better Nature can deliver.
SHOP:
Color Care Shampoo & Conditioner | Color Care Deep Conditioning Balm | Moisture Replenishing Masque | Bobby Pin Matchbook
EXPLORE AND CONNECT:
Better Natured | Facebook | Instagram | Youtube
The Erry'thang Balm is, well, for literally everything! Instead of having a makeup remover, hand cream, chapstick, or baby butt cream, you can have Erry'thang Balm. Not only is it made for everything you could possibly need, but it is also cleanly made with mango butter, hemp seed, and shea butter for only the smoothest skin. So look forward to glowing skin when you use the Erry'thang Balm!
If you can choose which to try out, their sample kit will give you a week's use of their best-selling products. Try out the massaging facial bar, AHAA-AHA algae treatment, probiotic, and peptide serum mist, and follow up with the radiant defense moisturizing gel for the best glowing skin your face can ask for. For an extra lift, try out the anti-aging patches for your eyes or face, made with Hyaluronic acid to help reduce tired and puffy skin, crow's feet, and smile lines. Always made clean and without the harsh stuff for your body, so you can enjoy glowing skin without the toxins.
SHOP:
Err'thang Balm | Sample Kit | Anti-aging Microneedle Patches
EXPLORE AND CONNECT:
Louloudi Skincare | Facebook |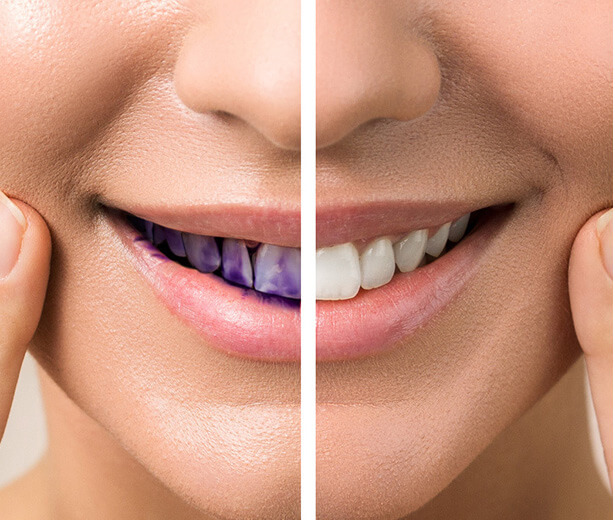 Get ready to pucker up to your Valentine by getting your mouth clean and fresh with Smile Brilliant's Night Out! Purple Toothpaste Stain Concealer, you can neutralize those pesky yellow tooth stains within 60 seconds. A noninvasive treatment, the toothpaste is a rich violet gel safe for daily use. It's a great alternative to last-minute whitening (say before a hot date, maybe?), and for optimal results, you can use the toothpaste before going to bed and allow the gel to work its magic overnight. Forget the white strips and the charcoal toothpaste that do more harm than good to your enamel.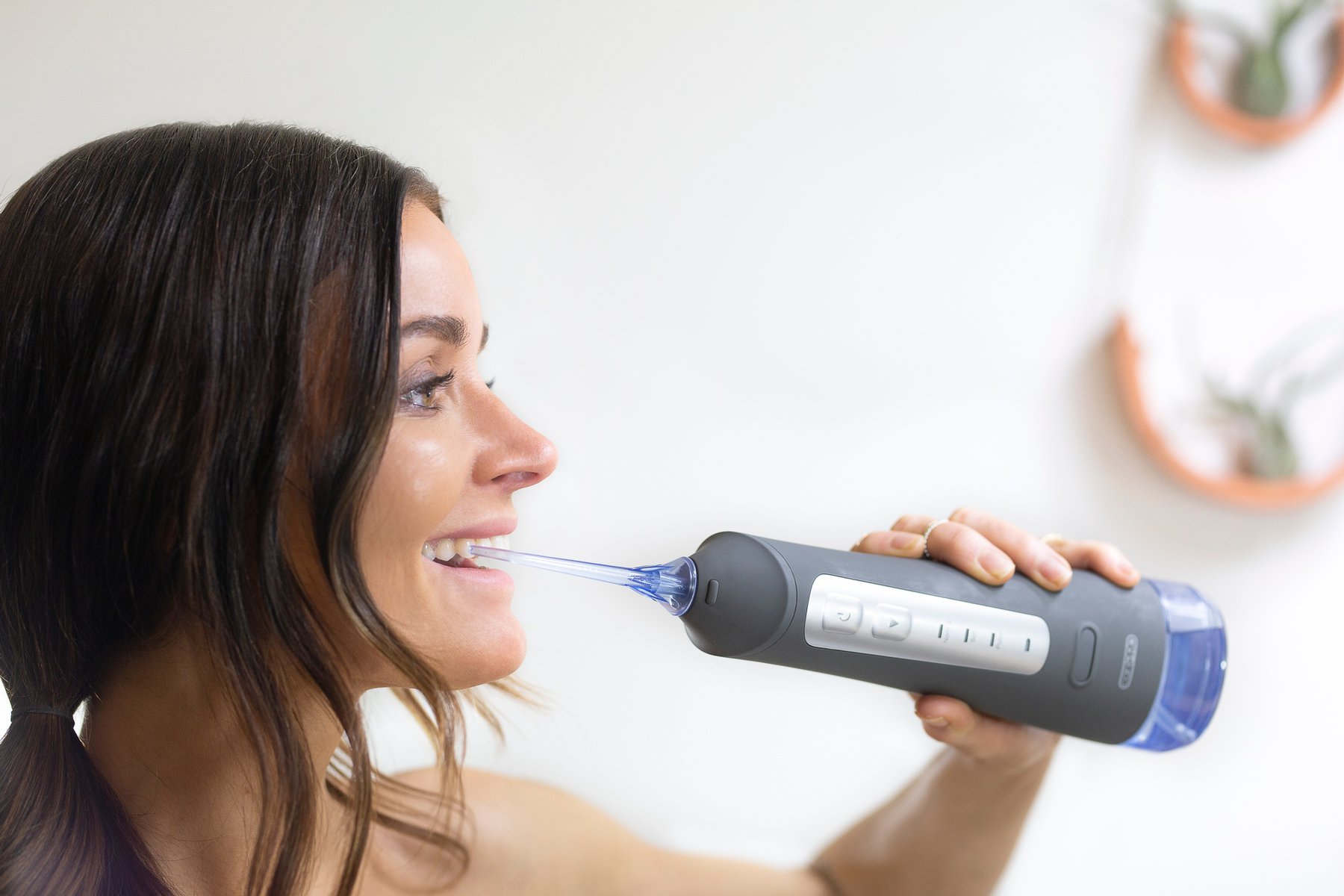 The healthiest and most convenient way to floss is delivered directly to your door with Smile Brilliant's cariPRO Cordless Water Flosser. Using a water flosser is 50% more effective for improving gum health vs. string floss. This flosser has 3 floss modes (normal, soft, and pulse) and a 28-day battery life when fully charged. The ergonomic slim design with graphite gray soft-touch grip is comfortable for holding, while the waterproof design is safe for use in the shower or bath. This device has an auto-interval smart timer for even and timed brushing and comes with 4 Premium Floss Tips, including:
Standard tip (general use)
Ortho tip – Ideal for braces
Brush tip – Implants, crowns, and bridges
Pocket tip – periodontal pockets/furcations
SHOP:
Cordless Water Flosser | Dental Stain Concealer
EXPLORE AND CONNECT:
Smile Brilliant | Facebook | Instagram | Twitter | Youtube | Pinterest
With Valentine's Day just around the corner, are you puzzled about what to gift your loved one? A thoughtful Self-care gift from Asctsyl is exactly what you need to see a smile on her face! Actsyl-3 Hair Growth Serum is a ground-breaking product that has been proven to benefit men and women suffering from hair loss. The serum's potent components, including Redensyl and Capixyl, enhance the health of the thinning hair follicles and prevent hair loss. You'll notice a change after just one application. The best part is that this serum is highly-absorbant and doesn't give you an uncomfortable greasy feel.
Pairing Actsyl's Detangling Brush with the serum pack will be complimentary. The steel bristles of this brush combating static charge offer a painless & smooth combing experience with the least amount of hair being pulled out. You can also use it to apply moisturizer and other hair products.
SHOP:
Actsyl-3 Hair Growth Serum | Actsyl's Detangling Brush
EXPLORE AND CONNECT:
Actsyl | Facebook | Instagram | Twitter | Youtube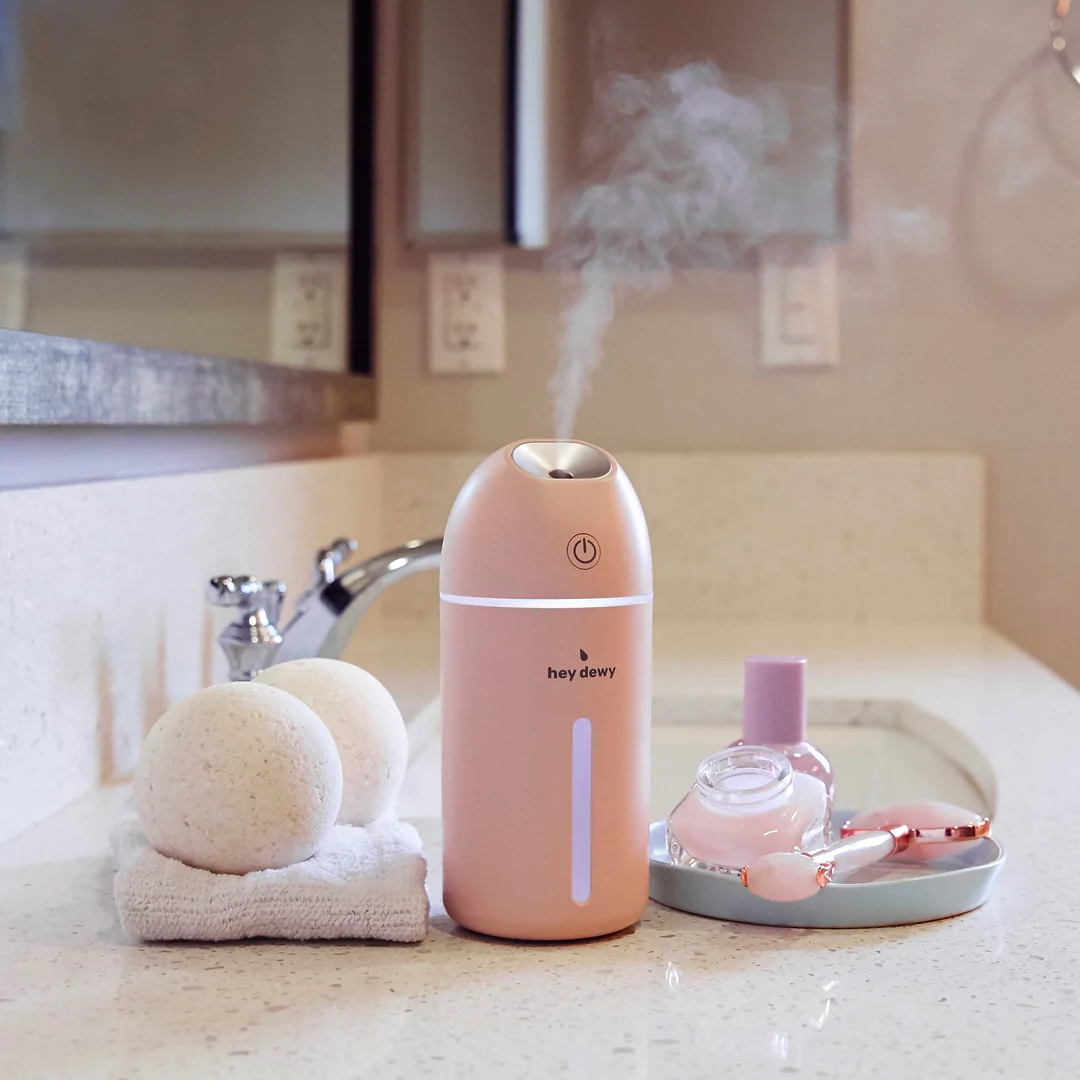 It's time to unplug! The Hey Dewy Wireless Facial Humidifier is a wireless and rechargeable device that will come in handy in more ways than one. Whether you want to breathe better, hydrate your skin, or prioritize your self-care routine, this humidifier will quickly become one of your most used beauty and wellness items. Wireless and portable, you can truly take this with you wherever you go – around the home, to your office, in your car, and while you travel. Enjoy an 8-hour mist on a single charge and soft LED illumination at night.
SHOP:
Wireless Facial Humidifier
EXPLORE AND CONNECT:
Hey Dewy | Facebook | Instagram | TikTok
What better gift to pamper her with than the winner of Allure Magazine's Best in Beauty, 2021? This Brightening Vitamin C + COQ10 Sheet Mask is the ultimate skincare GOAT. These biocellulose masks can help brighten uneven and dull skin-perfect for these post-winter months! The active ingredient, daisy extract, gives you glowing skin while reducing hyperpigmentation. Vitamin C evens out the skin's imperfections to reveal bright, healthy glowing skin. Meanwhile, COQ10 (an antioxidant) promotes collagen production and, in turn, helps your skin repair itself. Additionally, we love that this award-winning mask was created by a black woman-owned business.
Prepare for even more luxurious pampering with the Facial Masque Moisturizing & Repairing. This beautiful sea moss-based hydrating sheet mask helps restore and protect the skin's moisture barrier, and after these harsh winter months, we need help preventing dryness! This sheet mask features Irish Seamoss, Aloe Vera, and Hyaluronic Acid. All of these work together to prevent irritation, wrinkles, and breakouts, giving you the glowing skin you deserve. It's a winner on every skincare level. Not to mention, the appearance of these masks makes you feel like an absolute queen, and who doesn't want to feel like royalty on Valentine's Day?
SHOP:
Vitamin C +CoQ10 Sheet Mask | Lacial Masque™
EXPLORE AND CONNECT:
Eve Milan NY | Facebook | Instagram | Twitter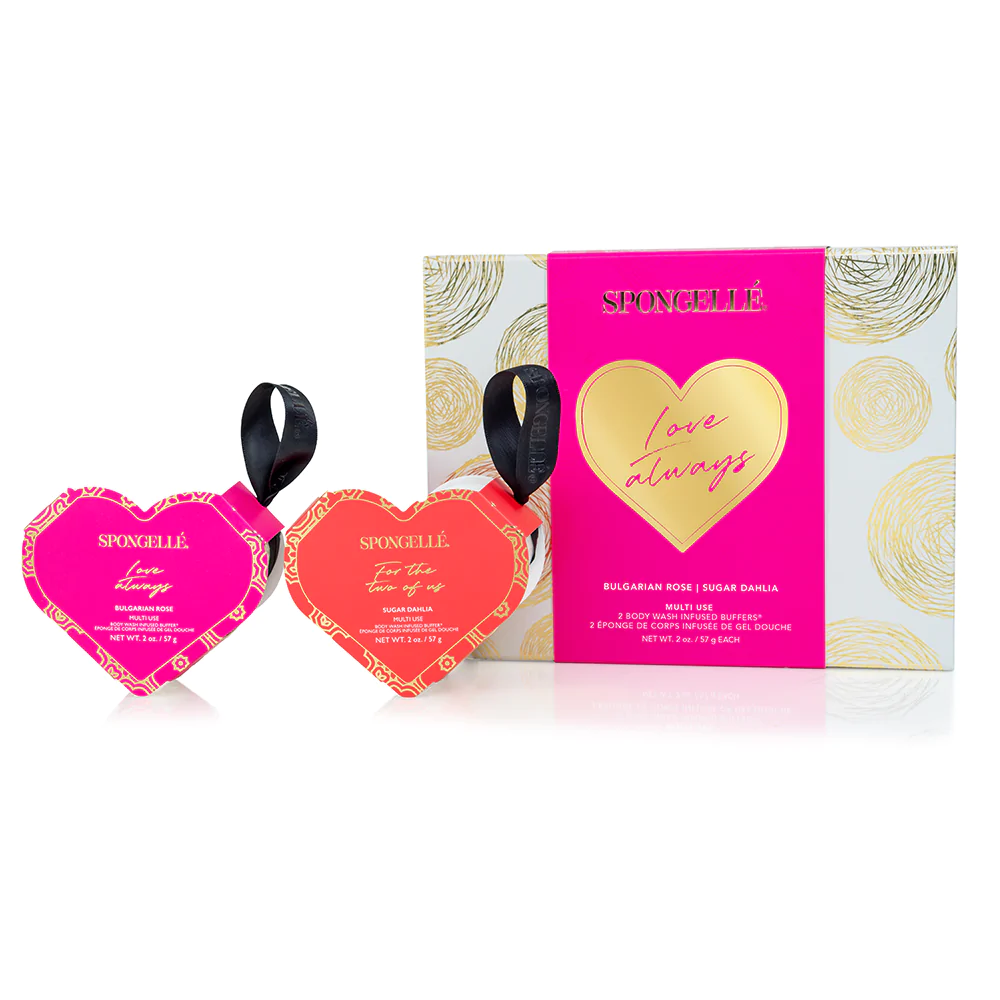 This Valentine's Day, shower your special lady with luxurious body care products from Spongelle. All body care products are made with love in Los Angeles, California. They are infused with natural extracts, high-quality ingredients, and award-winning fragrances to make multi-use body wash infusers, home fragrances, and gift sets. Spread the love with the Love Always Gift Set filled with two heart-shaped body wash-infused buffers.
These vegan-friendly and cruelty-free sponges are designed to cleanse, exfoliate and massage your skin, leaving you with healthy glowing skin. This lovely bundle will fill your bathroom with the heavenly scent of Bulgarian Rose and Sugar Dahlia, leaving you feeling relaxed and rejuvenated.
If you want to extend your body buffer's life, try the Bulgarian Rose body wash. This creamy shower gel contains amino acids, glycerin, and pro-vitamin B5 to soothe and nourish your skin's natural barrier. It can be used for 70+ washes and is available in a bottle with a 1ml pump. With the help of patented technology and naturally derived ingredients, each Body Wash is created to nourish the skin. It's time to make your special lady feel like a princess this Valentine's Day with Spongelle's luxurious body care products. It's a gift her body will never forget!
SHOP:
Love Always Gift Set | Bulgarian Rose Body Wash
EXPLORE AND CONNECT:
Spongelle | Facebook | Instagram | Twitter | Pinterest
REN Clean Skincare offers high-performance skin and body care developed with sensitive skin in mind, using 'kind
to skin' bioactive, plant-derived ingredients. Created to Celebrate Your Skin, this 4-step best of REN routine features four amazing products that will result in healthy-looking, calm, fresh, and glowing skin all day long. This gift set is perfect for the skincare lover or even as a gift for yourself.
The Celebrate Your Skin gift set includes:  
Evercalm™ Gentle Cleansing Gel

 

is a refreshing cleansing gel proven to soothe the 7 signs of sensitivity after first use. 
Ready Steady Glow Daily AHA Tonic, a daily use skin-resurfacing toner proven to brighten, smooth skin texture, and minimize the appearance of pores. 
Brightening Dark Circle Eye Cream is a brightening eye cream that is proven to reduce dark circles in just 7 days. 
Evercalm™ Global Protection Day Cream is the bestselling day cream that immediately calms and soothes dry or sensitive skin giving you healthy glowing skin. 
SHOP:
Celebrate Your Skin Set
EXPLORE AND CONNECT:
REN Clean Skincare | Facebook | Instagram | Twitter | Youtube | Pinterest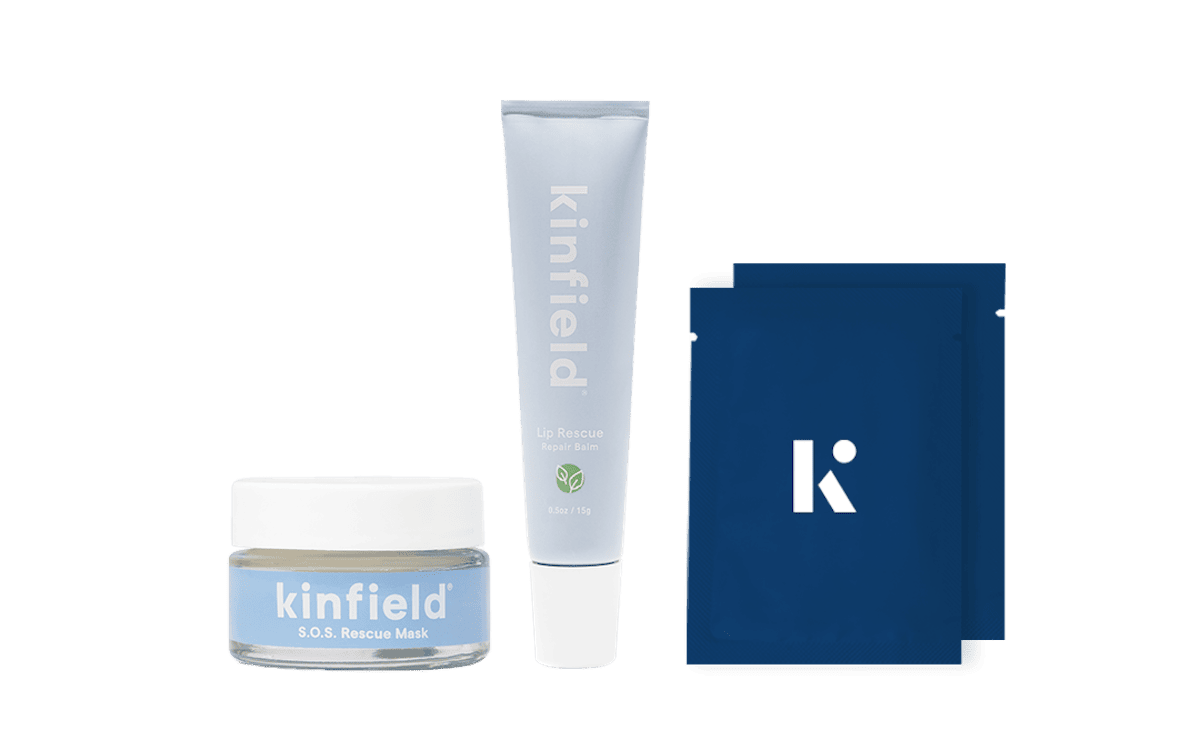 Help her kick winter woes to the curb with the Winter Hydration set from Kinfield. A lush S.O.S Rescue Mask Hydrating Cream provides instant relief to skin that needs calm. Say goodbye to red, irritated skin and say hello to hydrated, glowing skin! A Lip Rescue Balm offers deep hydration and relief to any pout. Sea buckthorn oil and jojoba heal lips and will help protect her from the elements. She can relax into a Restorative Epsom Salt Bath Soak when the day is said and done. Crafted with magnesium-rich Epsom salt and scented with lavender and pine, this soak is simply indulgent and can help her relax and unwind after a long day.
SHOP:
Big Chill Bundle
EXPLORE AND CONNECT:
Kinfield | Facebook | Instagram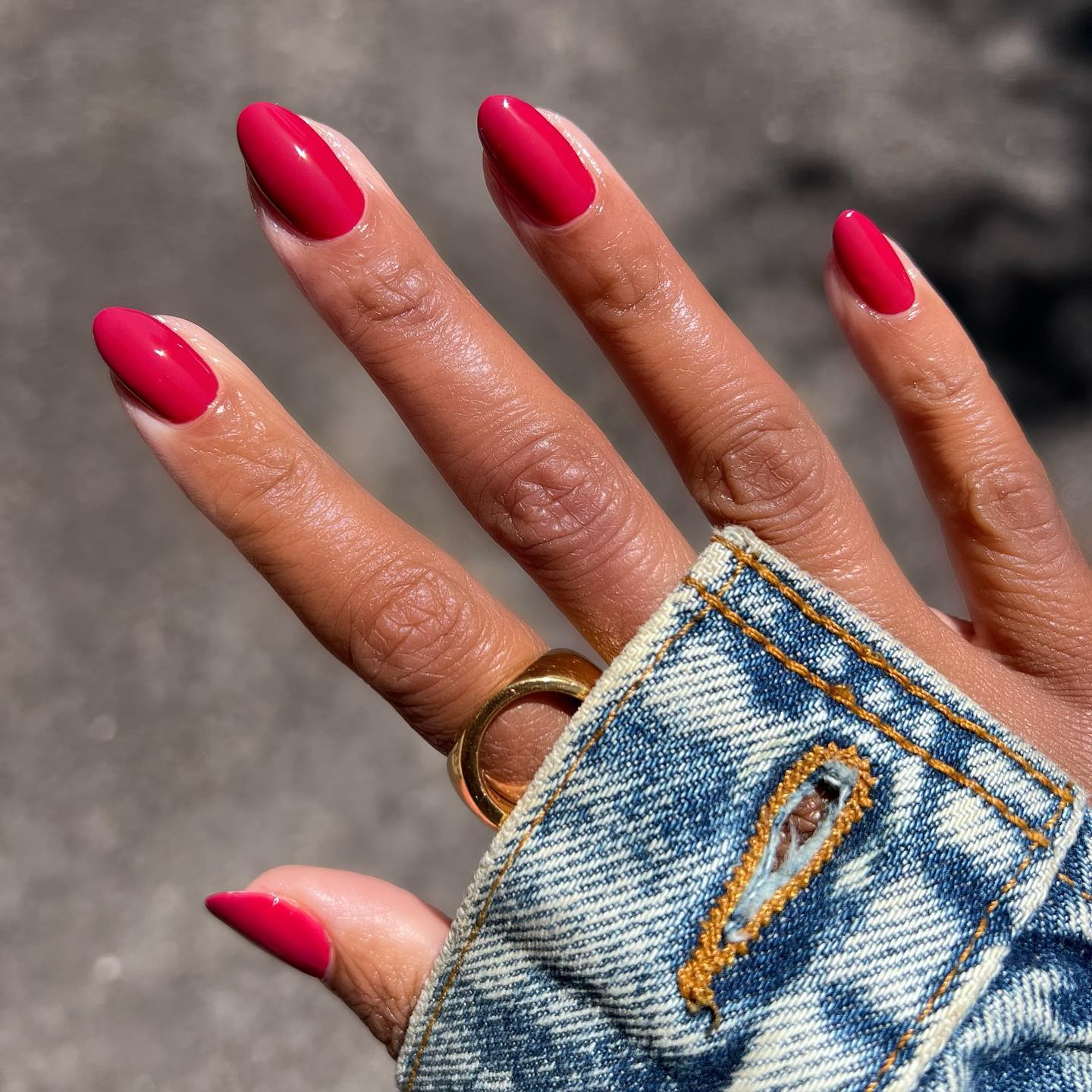 Need to do a quick-change polish to match all of your Valentine's outfits? Now you can give yourself a salon-perfect mani at home in under a minute! The Olive & June Quick Dry polishes dry in just under a minute and will last longer than other polishes. These polishes are quick to dry and will not chip. A breakthrough spin on the O&J polish formula you know and love, these polishes dry in about a minute and are the longest-lasting quick dry polish on the market, staying on your nails 45% longer than the competition.
While most quick dry polish formulas on the market today are only available in dull, muted colors, Olive & June's Quick Dry Polish is available in 19 shades with a mirror-like shine! The Olive & June Quick Dry Top Coat can be used over any O&J polish you love, which is key for when you are in need of a quickie!
SHOP:
Quick Dry Nail Polish
EXPLORE AND CONNECT:
Olive & June | Facebook | Instagram | Youtube | Pinterest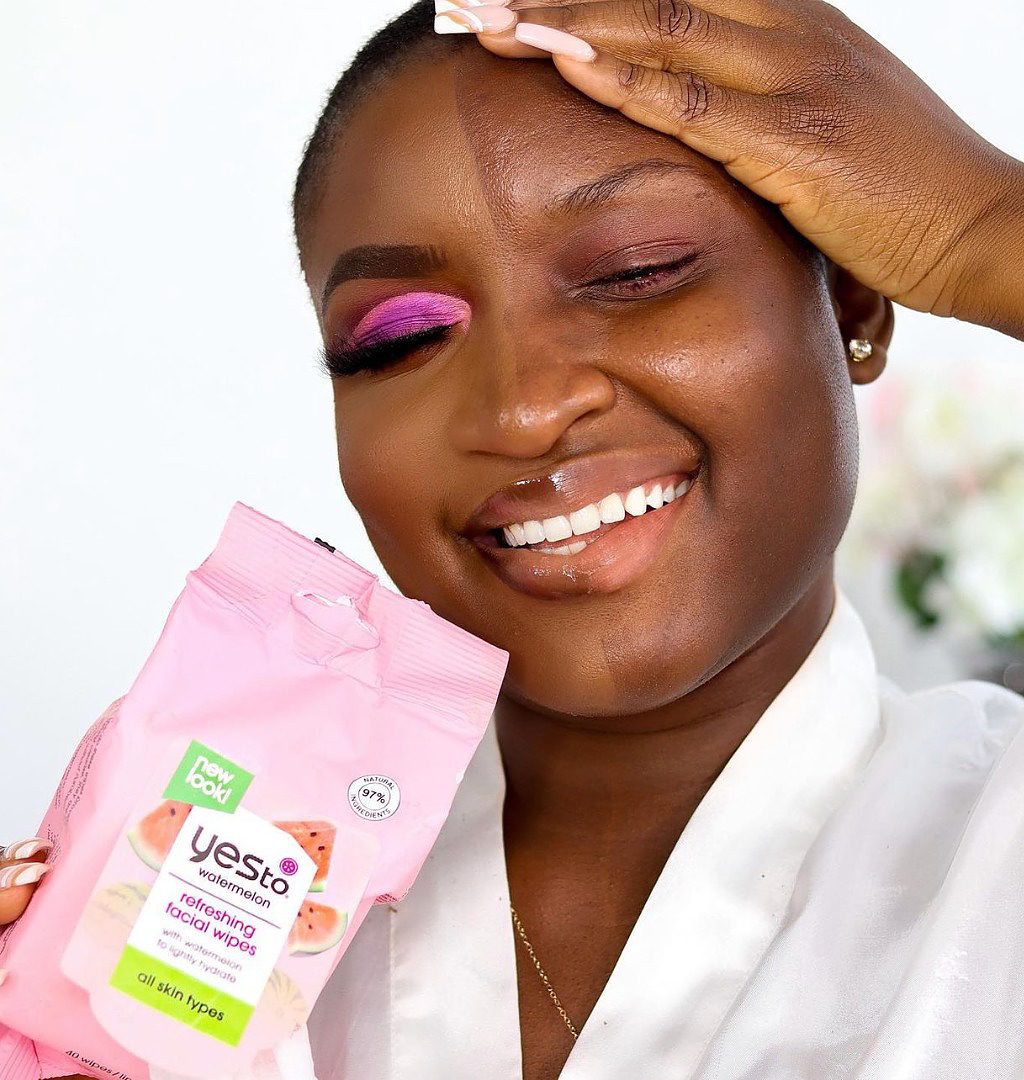 This Valentine's Day, say "Yes to" beautifully soft skin. You will achieve the healthy glow we all want with watermelon face wipes, daily face scrub, and a refreshing jelly mask. Each of these watermelon products is suitable for all skin types. 
The Face Scrub features a gel texture that gently exfoliates your skin, unclogging pores and revealing a smooth, radiant glow. The eco-friendly Refreshing Facial Wipes are formulated with antioxidant-rich watermelon extract that wipes away makeup, dirt & oil from the face in just one wipe leaving behind clean and glowing skin.
The ultra-lightweight Refreshing Jelly Mask is a gel-based formula rich in lycopene and Vitamin C. This mask lightly hydrates to tone and soothe the skin in just 10 minutes. 
The 100% natural cotton Refreshing Paper Mask is formulated with aloe, glycerin, and watermelon extract, which will moisturize and hydrate your face and neck in only 10 minutes. Use on your face when you need a dose of hydration. This mask will leave the complexion looking illuminated. So make the change you need and get the glowing skin you always wanted this Valentine's Day with amazing products from "Yes to."
SHOP:
Face Scrub| Refreshing Paper Mask | Refreshing Jelly Mask | Refreshing Facial Wipes
EXPLORE AND CONNECT:
Yes To | Facebook | Instagram | Twitter | Youtube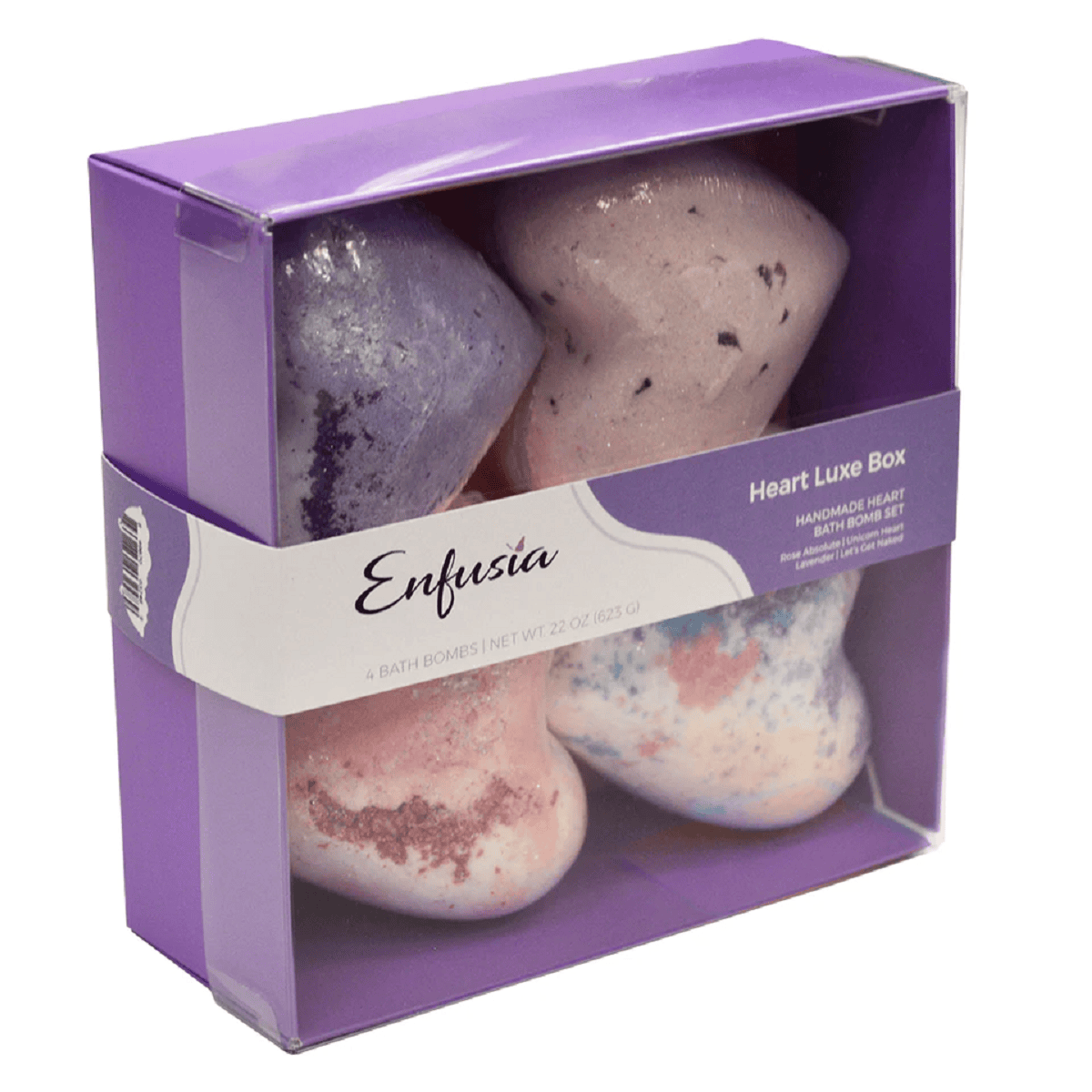 This is a great Galentine's gift! Or, buy it for yourself to show your body a little love! Either way, you can't go wrong with this beautiful, festive bath bomb set. These bath bombs create an aromatic spa-at-home experience while conjuring up visions of roses, unicorns, lavender, butterflies, and other lovely things. They are a colorful, sparkly addition to any pampering session!
Based in Texas, Enfusia has all the self-care products you need to rejuvenate your body. This particular bath bomb set has a five-star rating, so you can feel confident that you're getting a good product.
SHOP:
Heart Luxe Box
EXPLORE AND CONNECT:
Enfusia | Facebook
Ditch old-fashioned shaving cream for Shave Bae – the all-natural, non-toxic plant-based shave oil. You will have the silkiest shave ever. Shave Bae's all-natural ingredients hydrate the skin with a soft mixture of oils: sunflower, castor, aloe, avocado, Vitamin E, olive, and sandalwood vanilla essential oil. Shave Bae does not have any parabens or sulfates. Shave Bae leaves skin silky from bikini lines and legs to men's faces, too!
SHOP:
Shave Oil
EXPLORE AND CONNECT:
SHAVE BAE | Facebook | Instagram | TikTok
---
Impress everyone with glowing skin this Valentine's Day. When you walk into a room, all eyes will be on you. The products in this guide will have everyone talking!  We have found shampoos & styling products to give you a salon look. With luxurious nail products in this guide, your friends and family will think you went to a nail salon. So it's time to shop 'till you drop and add these amazing products to your cart before they are all gone. Remember that glowing skin is only a click away!