HOW TO EASILY GET A SUMMERTIME GLOW ON-THE-GO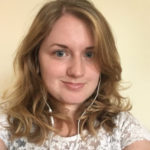 Claire Hannum
Jul 03, 2023
---
Our favorite products for carefree radiance all summer long.
---
Nothing sparks awe quite like a fetching summertime glow. Your summer schedule may be non-stop, but there are a few quick moves designed to keep you shining bright all season long – along with radiance-inducing products that can help.
Here's how to curate an alluring warm-weather look.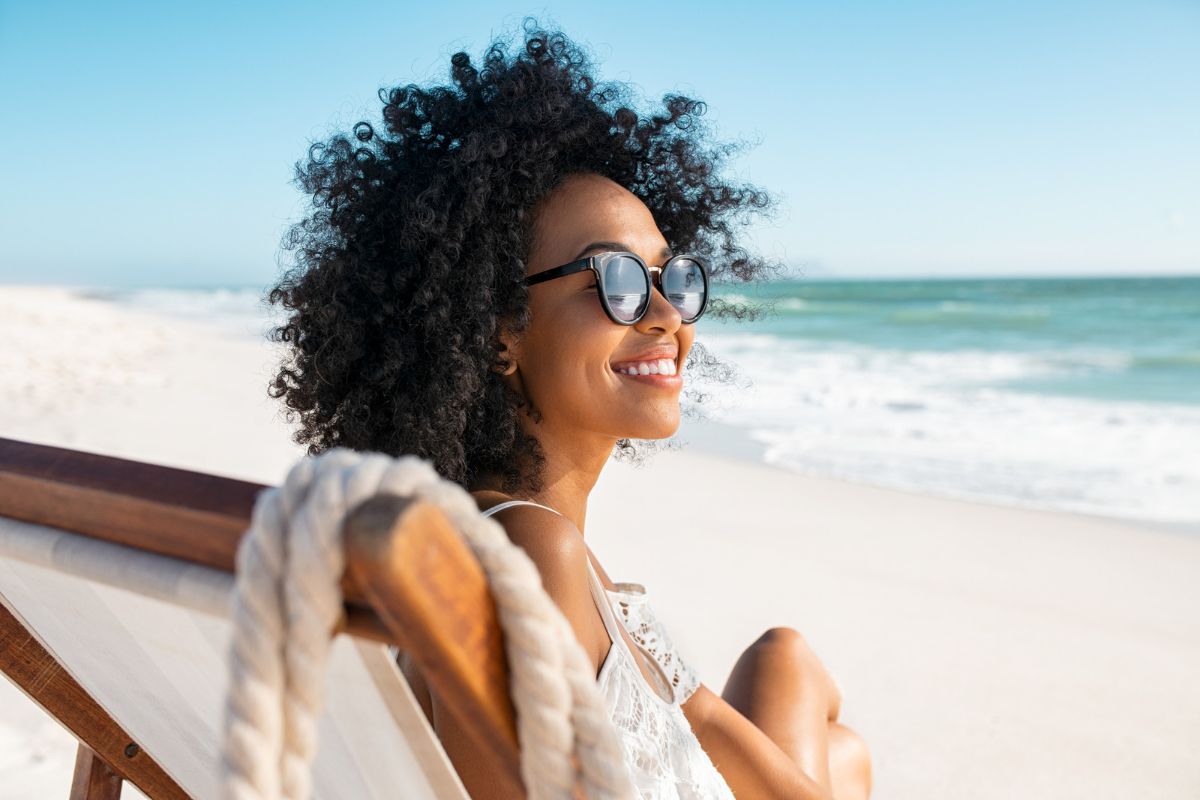 Always Wear SPF, Even on Your Busiest Days
When you're on the go, certain things fall by the wayside - but SPF shouldn't be one of them. "When most people think of wearing SPF, they often think of sunny days at the beach or tropical vacations," says Jaclyn Palmieri, director of esthetic operations at Hand & Stone. "We of course know that is not the case! SPF should be worn Every. Single. Day." Yes, even if you're inside the entire day!
"Ultraviolet rays are always present during the day and to protect the integrity of the skin from possible skin cancer risks, premature aging and acne scarring or sunspots, it's important to wear SPF every day." The less UV damage your skin endures, the more radiant you'll feel!
Don't Forget to Hydrate
"It may not be an actual makeup product, but making sure you hydrate during the summer by drinking an appropriate amount of water will help your skin be healthy and look healthy," says Matthew Waitesmith, makeup artist, former makeup artist trainer at MAC Cosmetics, and founder of makeup brush brand Artis. "Don't assume your makeup products will provide all the moisture your skin needs and remember that the important hydration comes from within." Keep a chic reusable water bottle handy so an extra sip is never far away.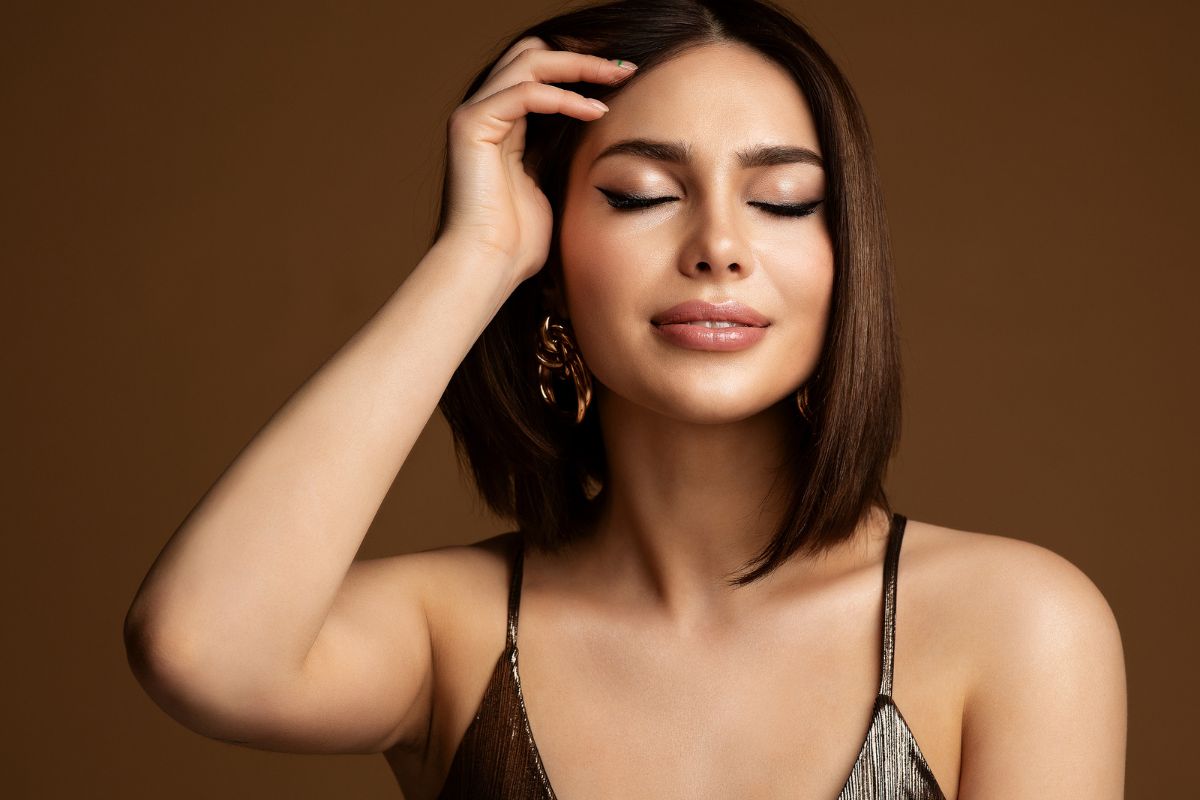 Choose Sweat-Proof Eye Makeup
A key part of a healthy summer glow is making your eyes pop, but when it's hot and humid, your face is going to sweat, whether you want it to or not. Especially on your eyelids and lashes. To make sure your makeup is up to the task, Waitesmith advises opting for cream shadows and choosing both shadow and mascara formulas that are transfer- and water-resistant. "These formulas usually contain ingredients called film formers that help the pigment and base formula 'cling' to the skin more than other formulas," he explains.
"Pressed powder eyeshadows don't offer this, so I like cream stick eyeshadows that promise this kind of wearability, since you can easily and quickly apply them to the eyelid, and then after a minute or so they transform to their 'cling' phase, and they really do stay put for hours. Pick a shade of cream stick eyeshadow that also has a slight iridescence in it, so your lid still looks fresh, and not too matte."
Moisturize, Moisturize, and Moisturize Some More
Hot weather and bright sunshine can make your skin appear just as dry as cool winter breezes can, so don't skimp on the moisturizer this summer. "Look for a lightweight lotion or moisturizer that contains hydrating ingredients like glycerin and hyaluronic acid," says Dr. Alberto de la Fuente Garcia, a dermatologist at VIDA Wellness and Beauty. "You could also apply some hydrating masks or serums to your skin, which can help provide a boost of hydration and nourishment."
Switch Up Your Foundation
Matte foundations may be your go-to in the winter, but summer is a whole different ball game. Muggy days call for foundation with a satin finish - or even no foundation at all. If you still want to keep your matte foundation during your summer routine, Waitesmith suggests blending the matte formula with an underlayer of rich moisturizer "to achieve a different finish that catches more light." At the same time, expect foundation to be less of a staple in the warmer months because, according to Waitesmith, "your being exposed to the elements will probably trigger more colors in your skin anyway. So don't try to be the same color this summer as you may be in the winter. Just go with and adjust your makeup to the seasonal changes."
Top Beauty Products for an Instant Summer Glow 
Having a few go-to products in your arsenal can turn up your glow to the next level. Below are our favorites for 2023.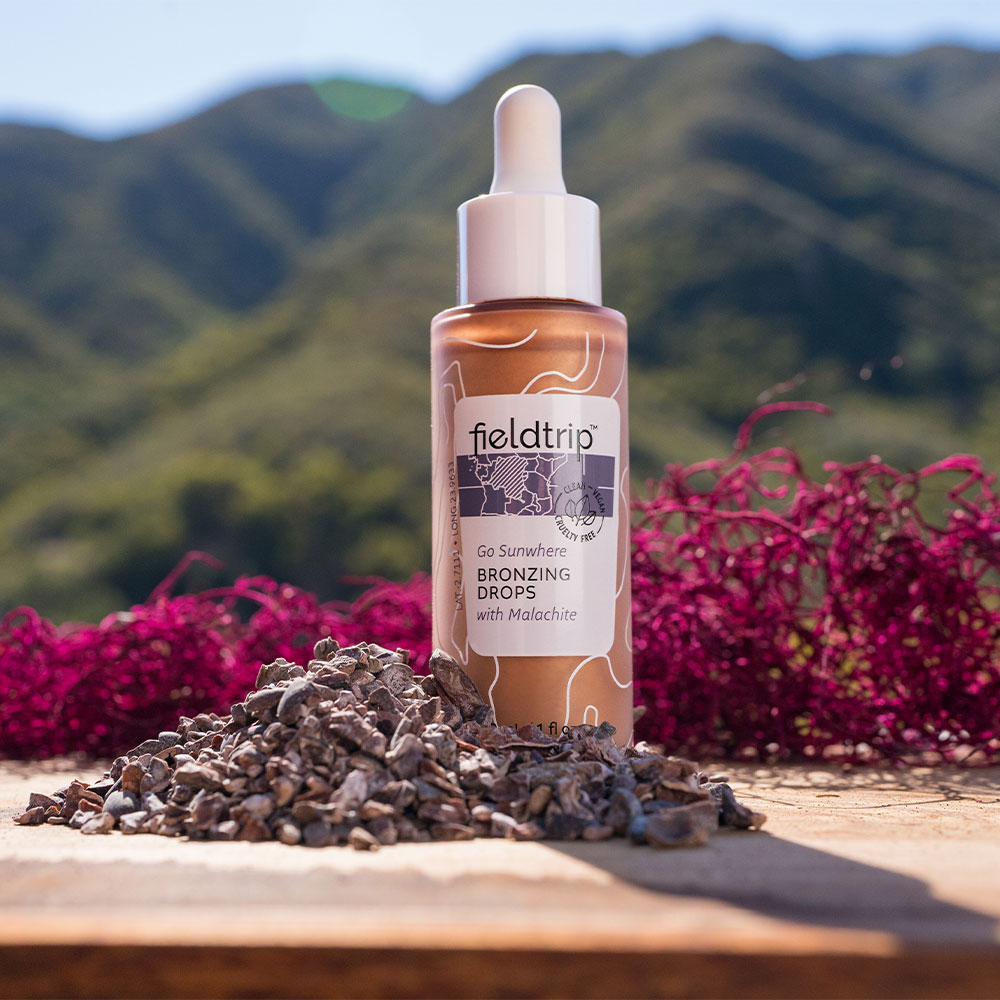 Field Trip Go Sunwhere Bronzing Drops
This buildable bronzer offers rich sun-kissed color while also protecting the skin from summer pollutants and environmental factors. The lightweight formula relies on unique ingredients like Africa-sourced malachite, which is loaded with antioxidants. Red algae and Peruvian carob create a protective barrier while keeping your skin extra smooth.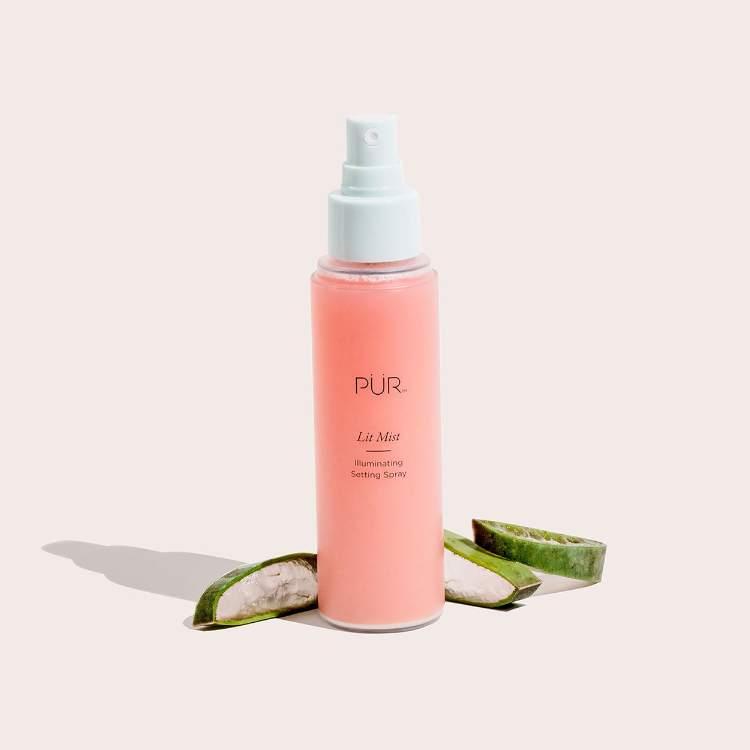 PÜR Lit Mist Illuminating Spray
Perfect for a quick spritz while zipping through errands or a burst of mid-flight hydration en route to vacation, this refreshing spray will be your new bestie. Lit Mist's effects are threefold: it sets the skin, gives the look of total radiance, and infuses glow-inducing healthy ingredients. It also protects from high energy visible blue light and other skin-damaging environmental factors while moisturizing and plumping thanks to powerful anti-aging ingredients like vitamin B, ginseng, and green tea.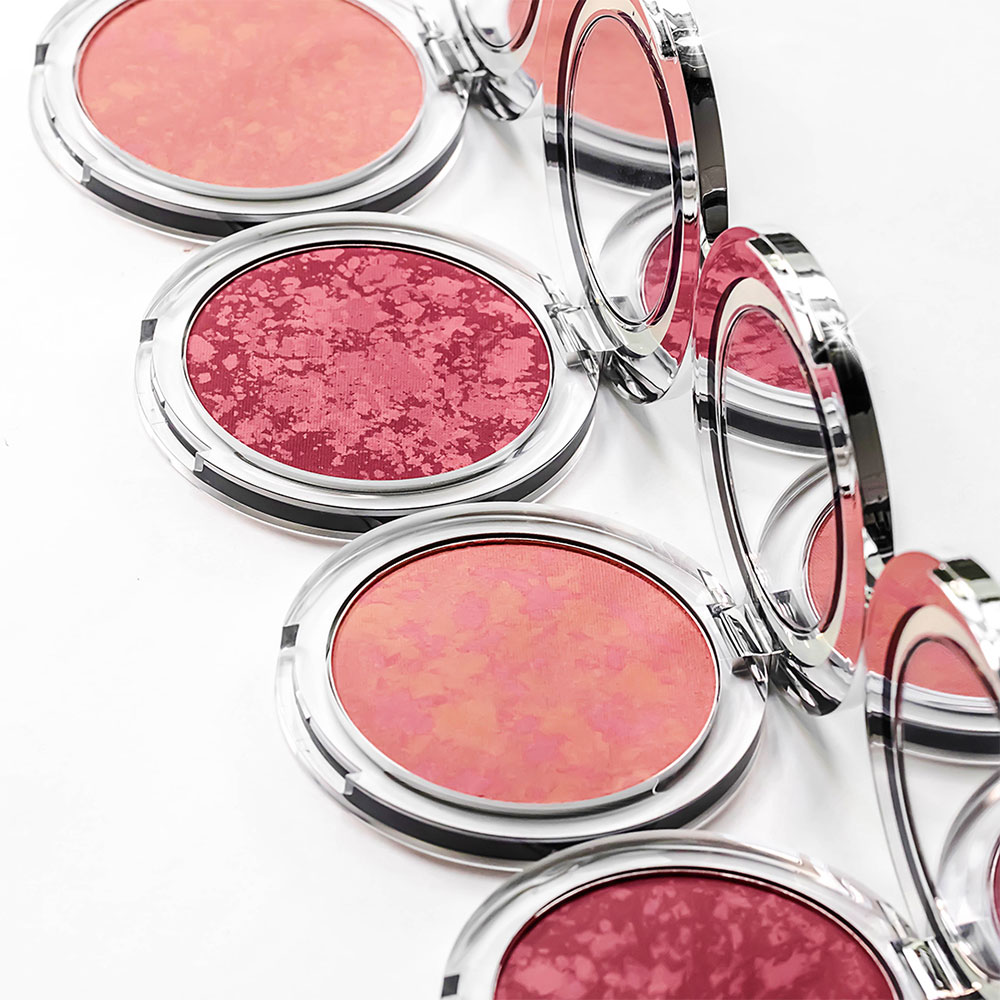 PÜR Blushing Act in Berry Beautiful
No need to ditch blush in the summer! Blushing Act in Berry Beautiful is the ideal shade for a natural summer flush that turns heads. This blush combines color and skincare with the help of PÜR's proprietary ceretin complex, which blends retinol, lactic acid, ceramide, and shea butter to reduce signs of aging while hydrating and rejuvenating skin. Blushing Act even includes caffeine so your skin can look well-rested on days when you're not.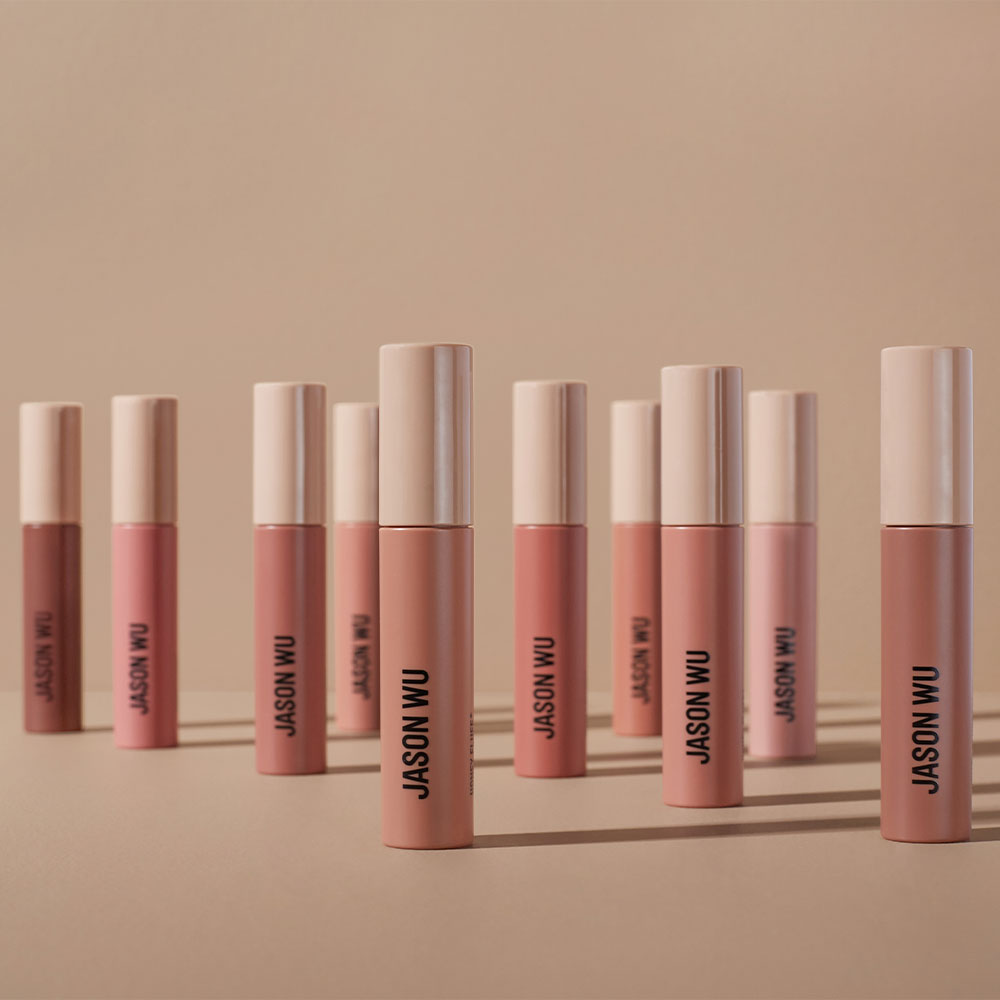 Jason Wu Beauty Honey Fluff 2-in-1 Matte Lip Cream in Adored and Royal
To complement a carefree summer glow without melting right off, lip color needs to be light as air, and Honey Fluff rises to the challenge. Adored and Royal are two swoon-worthy shades of nude that can get you through every summer occasion, whether it's a night out in the tropics or an afternoon exploring the French Riviera. Clean ingredients like grape seed and jojoba oils keep your lips hydrated, and if you like multitasking, it works like a charm on your cheeks as well!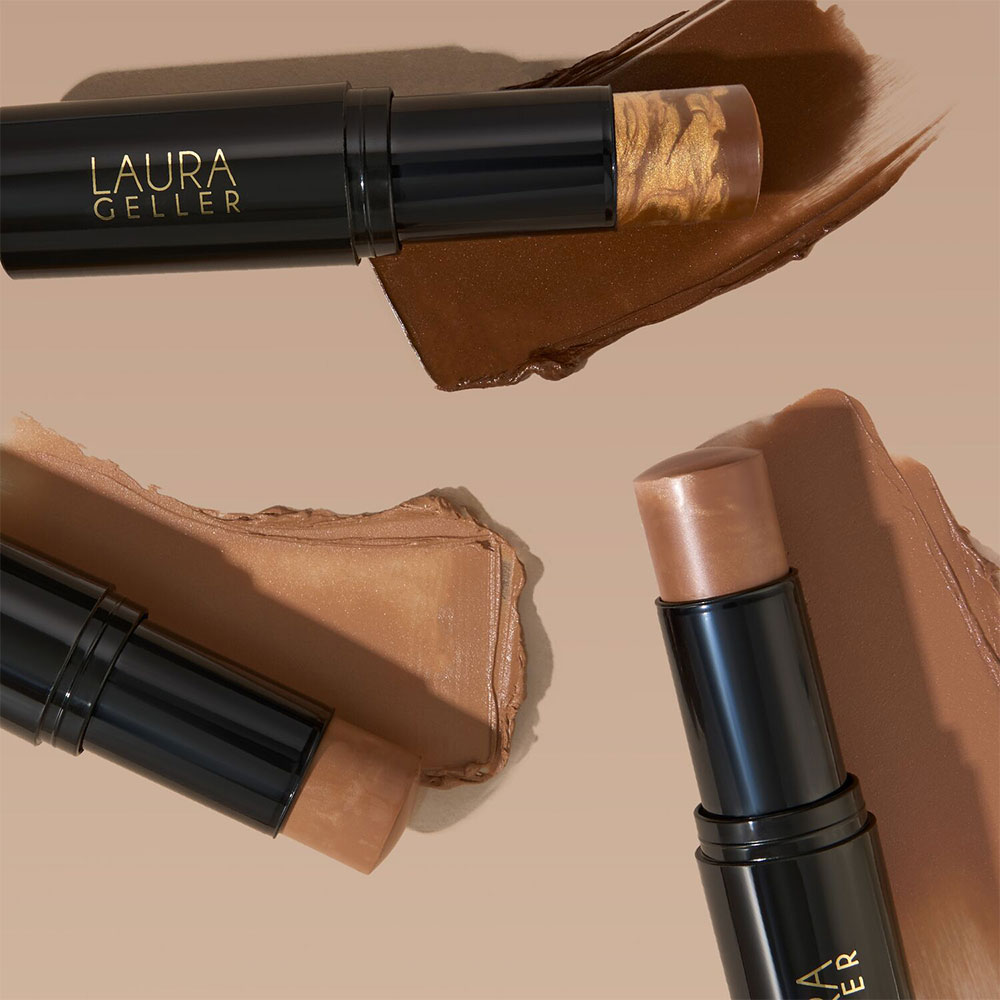 Laura Geller Italian Marble Bronzer Stick 
Italian Marble is the ultimate travel-friendly bronzer. It fits perfectly into your purse so you can bring life and color to dull, tired skin any time of the day. This cream formula offers a multi-dimensional bronze glow with the help of marbleized pigments and the moisturizing effects of sodium hyaluronate and vitamin E.
---
Author: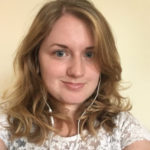 Claire Hannum
Claire is a writer, editor, content marketer, and reiki practitioner who covers wellness, lifestyle, and travel. Her work has appeared in Self, CNN, Prevention, Glamour, Health, Racked, The Huffington Post, Mic, The Frisky, YouBeauty, and many other publications. Her work has been highlighted by BBC News, New York Magazine, Today, Jezebel, Bustle, Reader's Digest, and The Center For Research On Women And Gender. Her greatest loves are her cat and her vitamin C serum. You can find her on Instagram @daycationgram.