The 11 Best Eyebrow Brushes to Keep Your Brows in Tip-Top Shape
Groom, fluff, and fill in your brows with ease.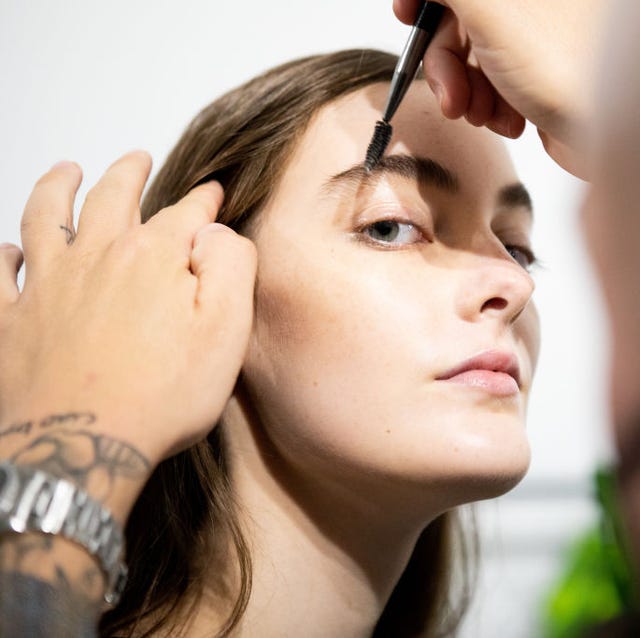 ROSDIANA CIARAVOLO
GETTY IMAGES
We don't have to tell you how important brows are. Whether you're a fan of brow gels or pencils, or you like to DIY a laminated look, brow products are essential to your makeup bag—as is a good eyebrow brush. From a classic spoolie to an angled brush, these tools help shape, fill in, and separate hairs better than product alone. Simply put, they're must-haves—so, here, we've rounded up 11 of the best eyebrow brushes around.
---
Frequently Asked Questions

What should you look for in an eyebrow brush?
"A perfect brow brush is firm enough to separate the hair, but gentle enough to not irritate or sensitize the skin," celeb brow artist René de la Garza says. Different brushes should be used depending on your desired results too. "I love a spoolie to separate and a softer doe-foot lip wand to smooth the brows into place," de la Garza says. And in a pinch, "A soft bristle toothbrush is also great!"
How do you use an eyebrow brush?
Follow the natural arch of the brow, but use the brush for shaping. "An eyebrow brush should be used in an upward and outward direction to create lift and separation," de la Garza says. "For dense areas of the brow, you can swivel the brush into the brows to create more separation," as the artist demonstrates in this Instagram video.