8 Of The Best Foundation Tools For Perfect Make-Up Application
Flawless skin, come at us!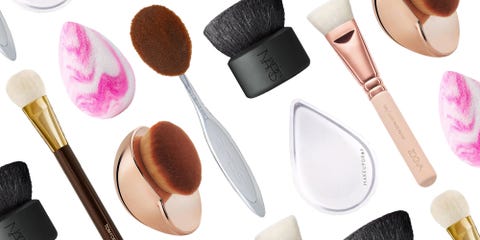 Selecting the correct foundation tool for your skin type and desired finish can be as tricky as finding the perfection foundation colour. Should you be using a brush or blender? Is there a right or wrong technique? How do you build-up coverage without an embarrassing cakey look as the end result? And is the hype really worth all those products you see beauty bloggers raving about?
Fear not, we're here to break it down for you. Check out the best foundation brushes, tools and sponges for guaranteed perfect make-up application every time.