How To Decide If The Artis Brush Is Worth It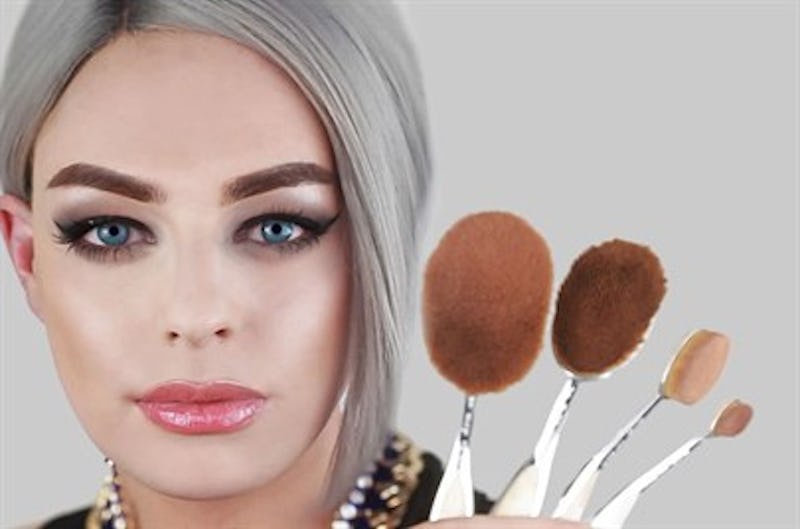 They call it the makeup tool of the future, even though it looks like a Victorian-era hair brush, and it's probably left you wondering, "Is the Artis brush worth it?" I am breaking down all the things you need to know about this Kylie Jenner-approved brush to help determine if it's right for you and your makeup routine.
Even high-quality makeup brushes can result in horrible color payoff and wasted product. Application can be tricky, especially for someone who isn't a professional artist (so, basically for all of us). Knowing this, the former senior vice president of MAC Cosmetics, Matthew Waitesmith, created a new kind of makeup tool: the Artis Brush.
Waitesmith told The LA Times that "there has been no innovation in the makeup brush category in a hundred thousand years," which is why he sought out to create a tool that makes it even easier to apply makeup on oneself.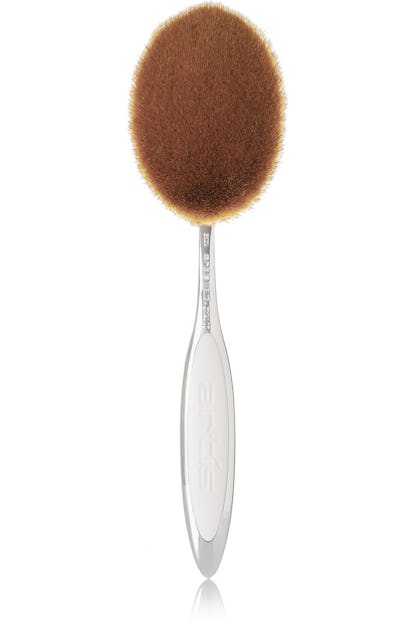 ARTIS BRUSH Oval 10 Brush, $75, N et-A-Porter
So, did he accomplish what he set out to do and more importantly, is it worth your hard-earned cash? Here's what you need to know about the Artis brush to determine whether or not it's right for you.
1. It's Incredibly Soft
The fibers are made from hundreds of thousands of CosmeFibre, a patented man-made fiber that feels gorgeously luxurious.
2. It's Pricey
The 10-piece Artis Elite Brush Collection costs a whopping $400. You can purchase the Oval 10 Brush by itself for $75.
3. It's Big, But Lightweight
You are supposed to glide the huge brush head over your face, instead of using round circular motions to blend foundation in.
4. It's Made For Self-Application
No more beating thy face with this brush. The unique curve of the handle is designed for self-application, unlike your typical brushes which are made for makeup artists to apply on clients.
5. It's Great For Cream Products
Cream products like highlighter, concealer, foundation and primers are excellent for the Artis brush. It blends easily, and doesn't eat up product.
6. The Eye Brushes Work Great For Cut Creases
I admit I was skeptical about how the eye brushes would work, but they can carve our a crease like nobody's business. These are a great option for mono lids or deep set eyes.
Want more beauty tips? Check out the video below, and be sure to subscribe to Bustle's YouTube page for more hacks and tricks!
Image: Joseph Harwood/YouTube