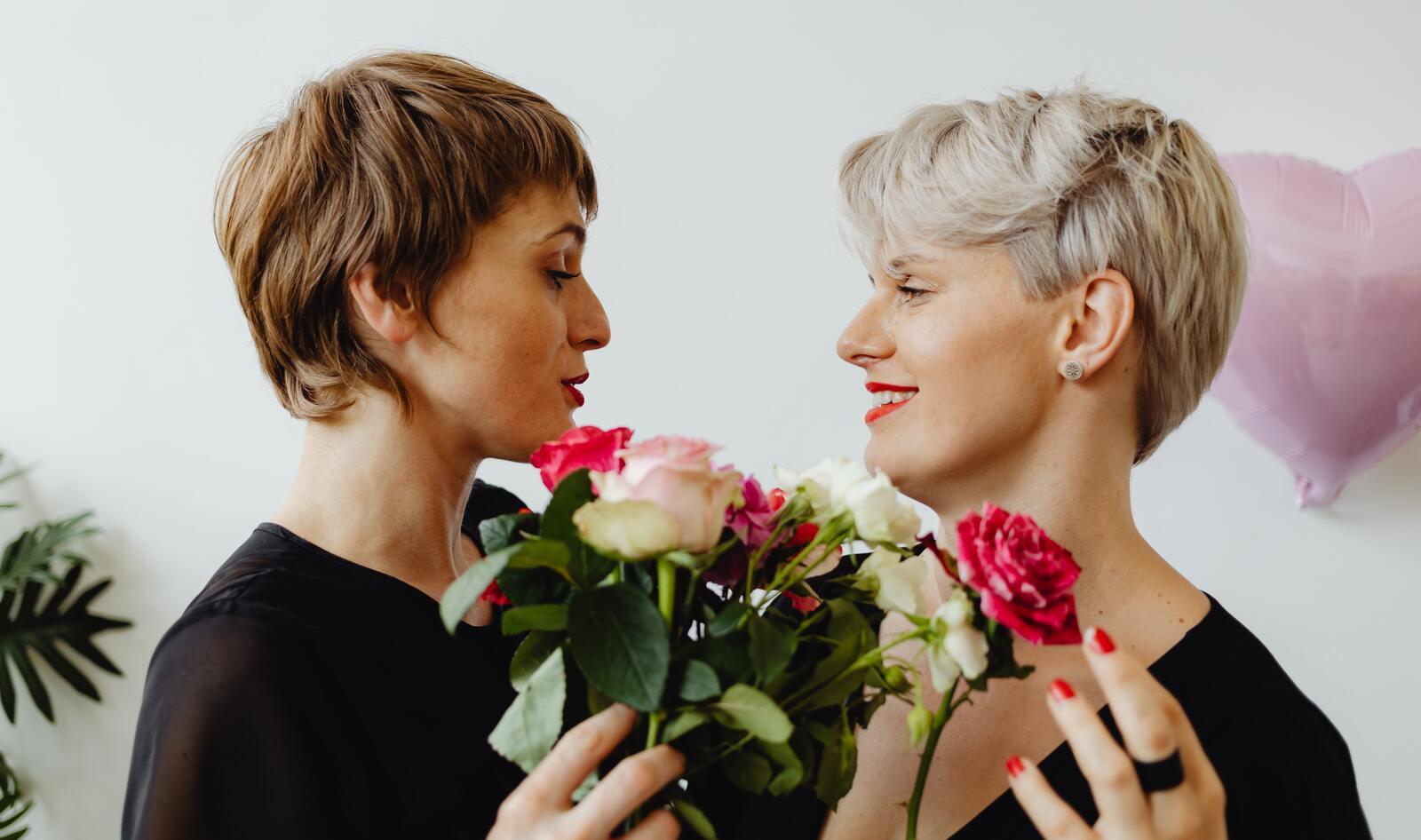 Pass on the typical box of chocolates and give one of these lovely vegan products as a surprise this Valentine's Day. 
JANUARY 30, 2023
---
Don't get us wrong! Chocolate is lovely, but if you're looking for a gift that will last beyond one night or gets outside of the traditional range of Valentine's Day gifts, check out this list of 20 gorgeous, interactive, or self-care-themed vegan products that will leave your special someone feeling extra special this February 14th. 
Valentine's Day vegan product launches
The love-filled holiday is ripe for fun, seasonal, limited-time vegan launches, which can make for delicious gifts. From Trader Joe's vegan X and O-shaped gelatin-free gummies to Sprouts' peach-flavored vegan heart gummies to Starbucks debuting vegan-friendly specialty drinks, we can't get enough of the special Valentine's Day goods.
If food gifts aren't your thing, beloved vegan-friendly self-care brand LUSH always debuts a vegan-friendly Valentine's Day collection complete with bath bombs, massage bars, creams, and lotions. Even better? There are numerous special collection items you can order online from vegan bakeries, chocolate shops, and confectionaries nationwide for your loved ones (or yourself) this February 14th. Think cakes, cookies, truffles, gourmet chocolate barks, and yes, even vegan croissants. But if chocolate isn't your thing, or you're just looking to gift outside the norm this holiday, check out these  20 beautiful, cruelty-free gifts.
Vegan Valentine's Day gifts
Impress your loved ones with these 20 vegan-approved gifts this Valentine's Day.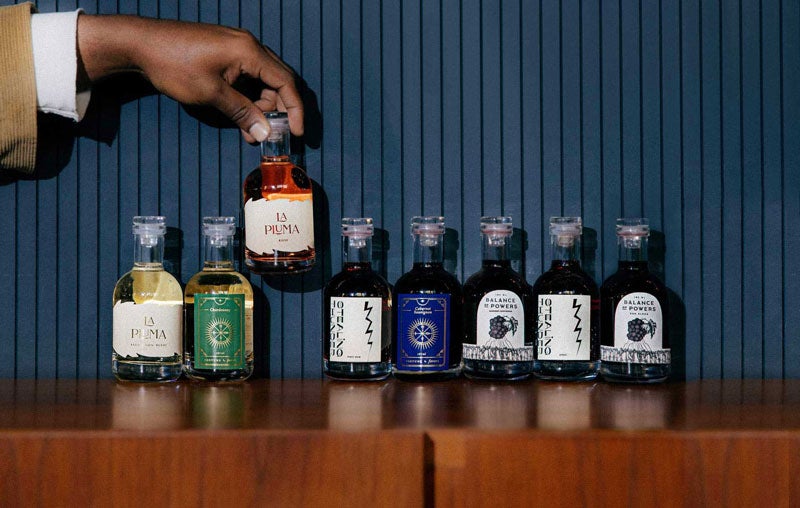 In Good Taste
1 In Good Taste Wine Tasting Kits
Looking for a fun Valentine's Day activity? Try this at-home wine tasting kit with eight mini bottles of California-produced wines. Whether you opt for a virtual tasting through the brand or follow the printed pamphlet with details and tasting notes on each wine, this kit makes the perfect couple activity for V-Day. 
LEARN MORE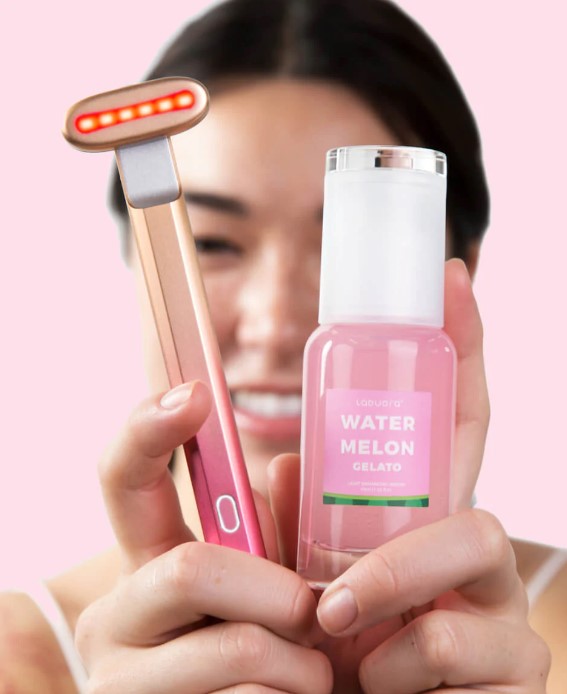 Laduora
2 Ladoura Skincare Wand
This beautiful, warming, vibrational wand is the new secret to great skin. Heat therapy, sonic vibration, red light therapy, and more are packed into this easy-to-use wand. Gift it to the skincare-obsessed loved one in your life for a gift that's sure to please!
LEARN MORE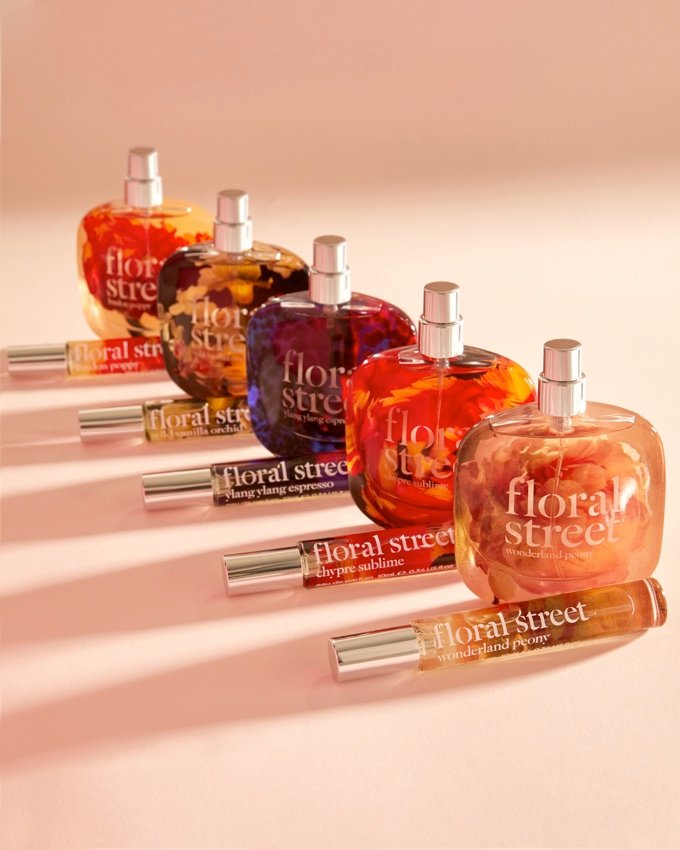 Floral Street
3 Floral Street Perfumes
This all-vegan fragrance line uses sustainably sourced clean ingredients to craft its floral-scented perfumes manufactured in the UK. Go for the reimagined rose scent featuring notes of spicy, fresh juniper berry; woody, balsamic notes; and bergamot.
LEARN MORE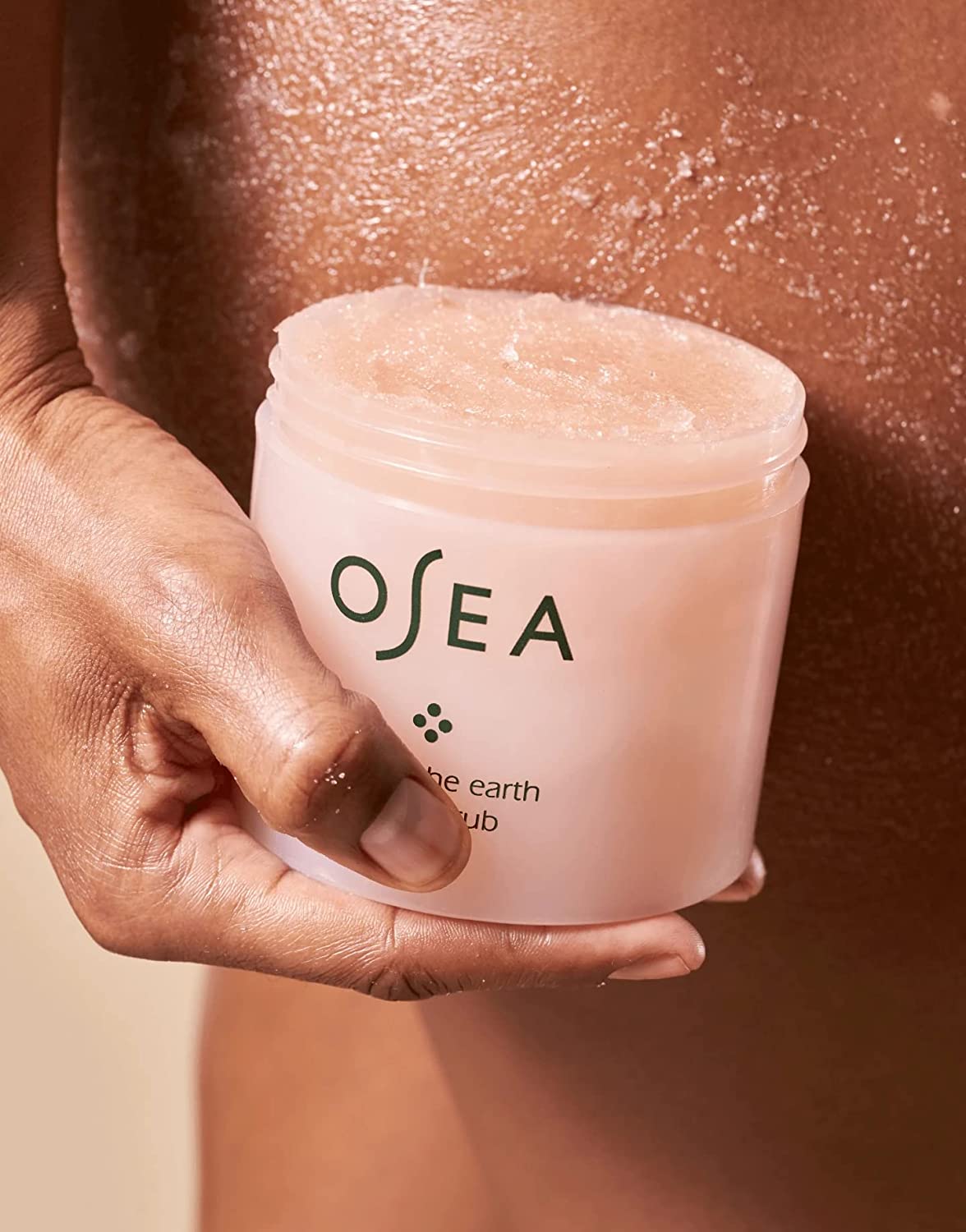 OSEA
4
OSEA Salt of the Earth Body Scrub
Gorgeous, soft, and healthy skin is one of the best gifts of all. Mineral-rich salts, shea butter, and wild gigartina seaweed in this lightly scented body scrub will give you silky-smooth and glowing skin … so treat yourself this Valentine's Day and buy yourself this rose-hued scrub. 
LEARN MORE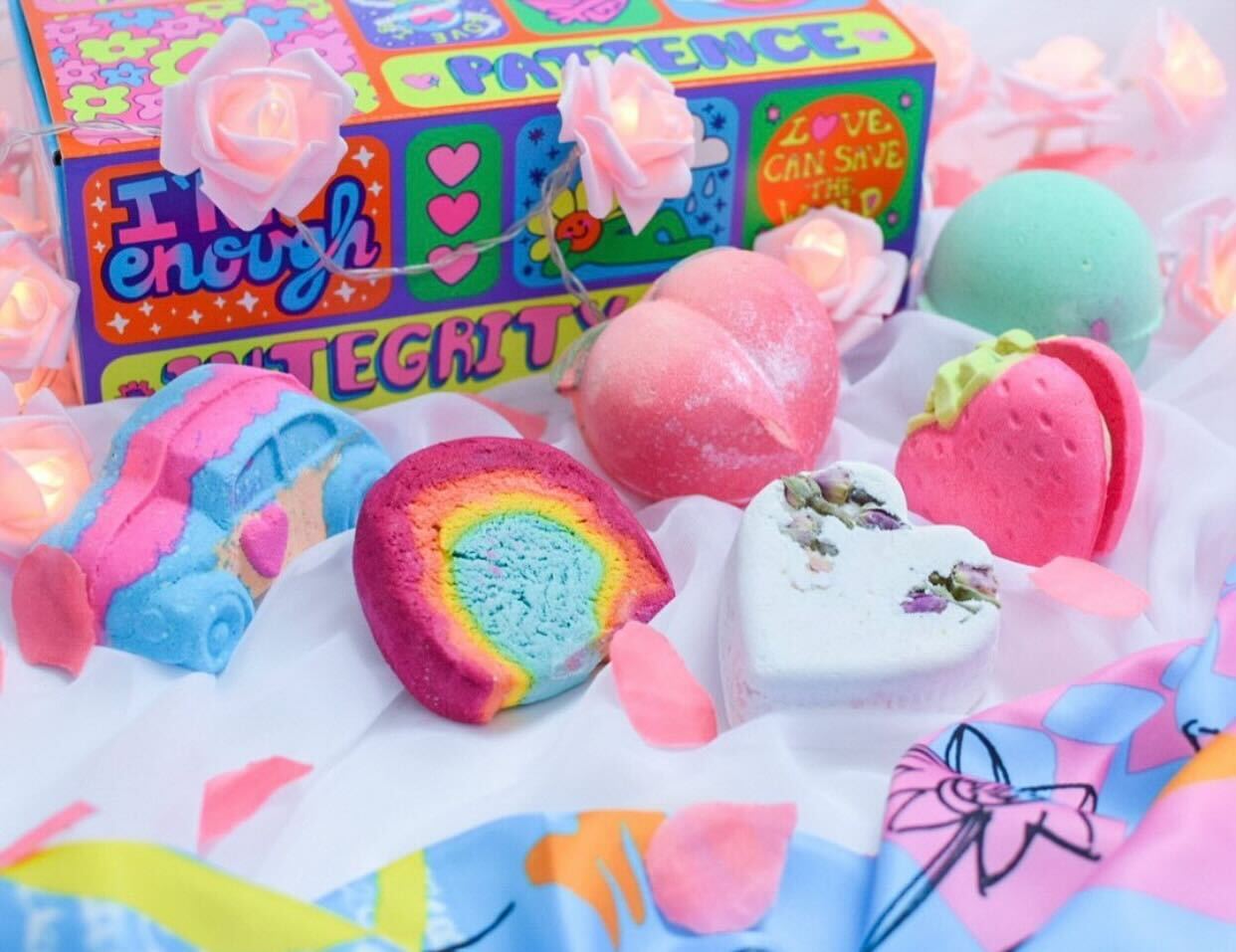 @glitterybaths/Instagram
5
The Power of Love by LUSH
Whether you're gifting this to a partner, or as a self-love gift for yourself this Valentine's Day, cult favorite beauty company LUSH has the set for you. Packed with bath bombs and bubble bars, a relaxing soak in the tub is one way to show yourself some extra love and care.
LEARN MORE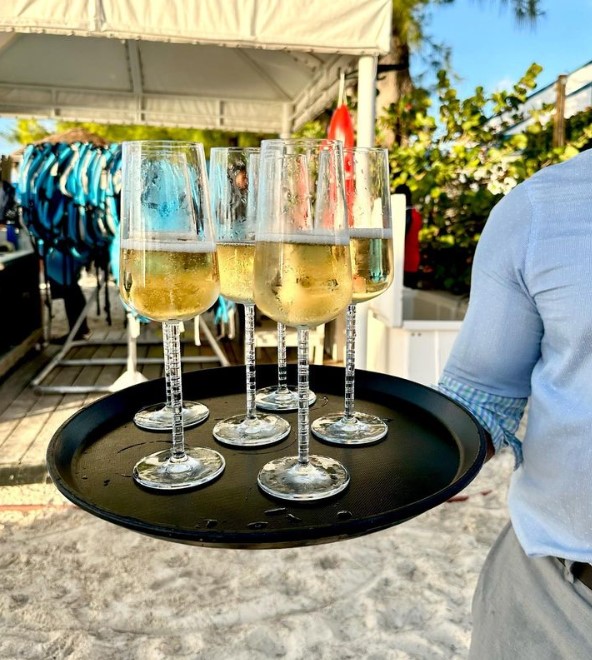 Fortessa
6
Fortessa Stemware Glasses
Pouring out a beautiful bottle of vegan-friendly wine this Valentine's Day? Pour it into these beautifully crafted, crystal glassware white wine glasses. The laser-cut wine stems add a decorative touch to these stunning glasses, making them the ultimate gift to the home goods-obsessed loved one. 
LEARN MORE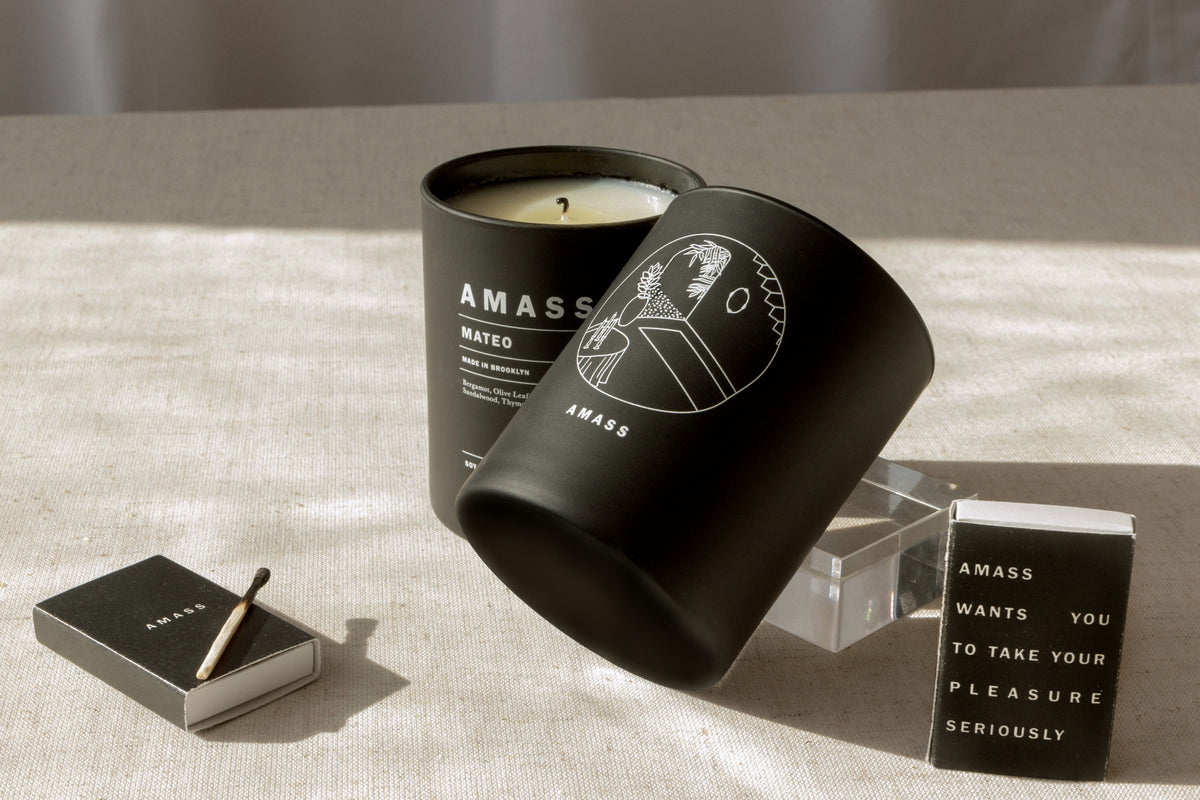 AMASS
7
AMASS Candles
For your fellow introvert, this art-of-staying-in candle scented with chamomile, jasmine, and lavender, will speak straight to their heart. Because we all know that sometimes canceled plans are the best plans. 
LEARN MORE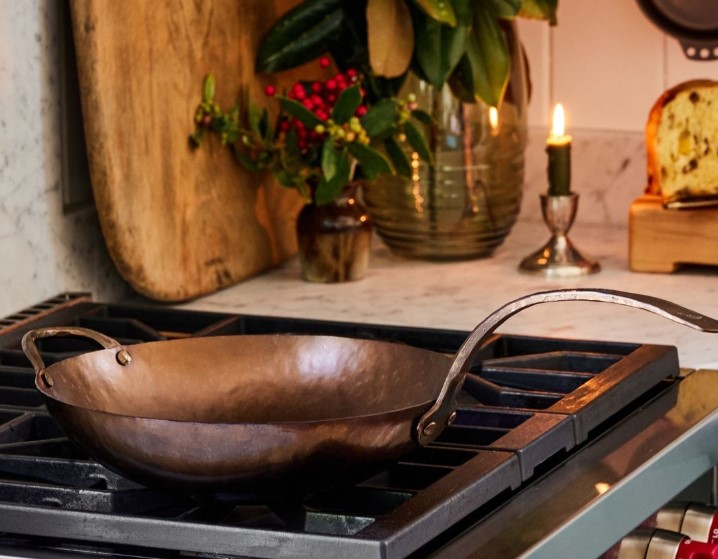 Smithey's Ironware
8
Smithey Ironware Carbon Steel Wok
Looking to win the Valentine's Day gifting game with the home chef in your life? Gift them this incredible, hand-foraged carbon steel wok. Utilizing lighter-weight carbon steel, this pan is ready for searing and tossing vegetables to chef-level perfection in the comfort of your own home. Bonus points for also looking great on display! 
LEARN MORE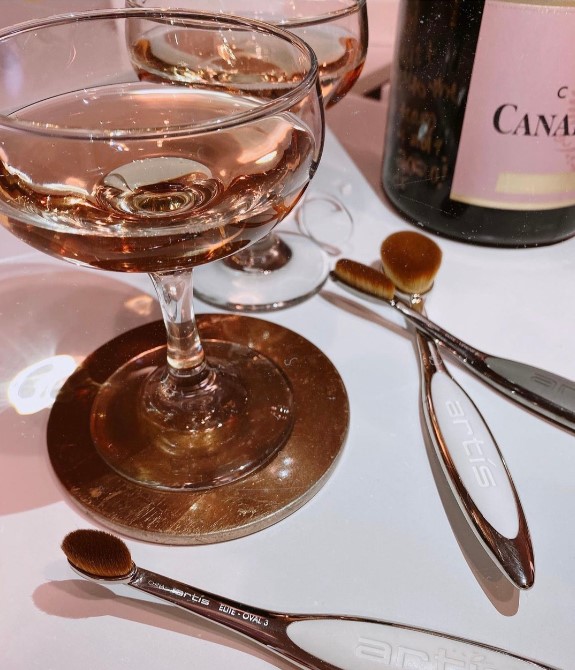 @byartis/Instagram
9
Artis Vegan Makeup Brushes
Want to upgrade your love's makeup game? These animal-free, cruelty-free brushes are the ultimate in luxury and make everyday makeup application feel like a dream. The gentle but super-effective CosmeFibre is wear-resistant and offers superior blending technology.  
LEARN MORE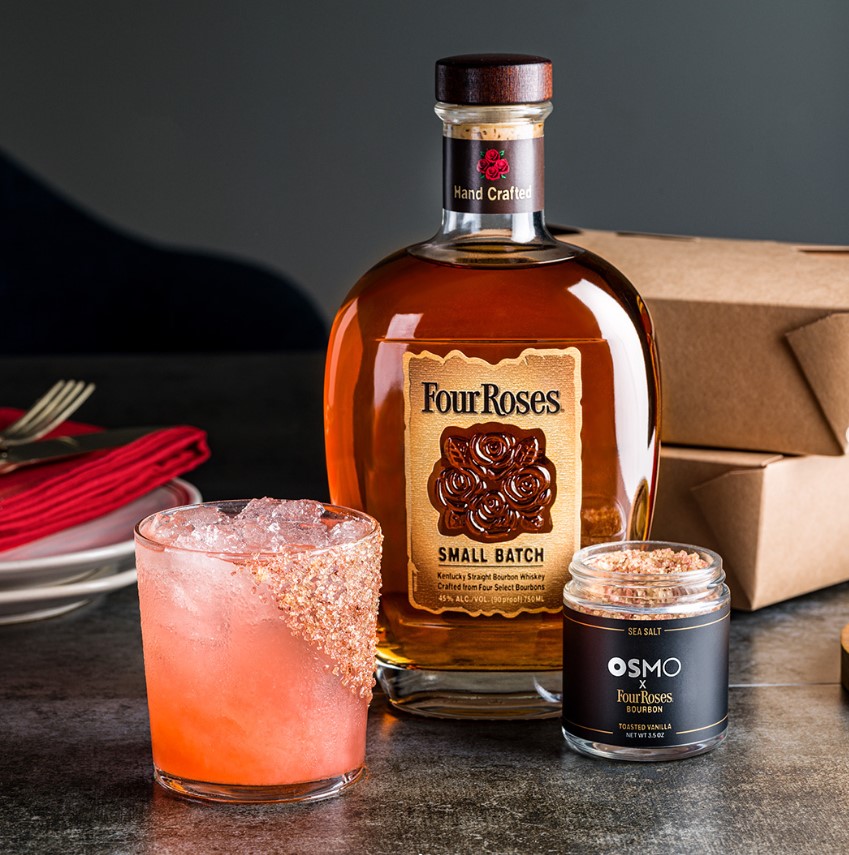 Four Roses Bourbon
10
Four Roses Small Batch & Osmo Toasted Vanilla Bourbon Salt Kit
If your Valentine is more of a bourbon drinker than a wine drinker, opt for this limited-time, small-batch bourbon paired with vanilla-infused cocktail salt. For a Valentine's at home, make a fancy cocktail, order your loved one's favorite vegan take-out, and settle in for some Netflix & Chill. 
LEARN MORE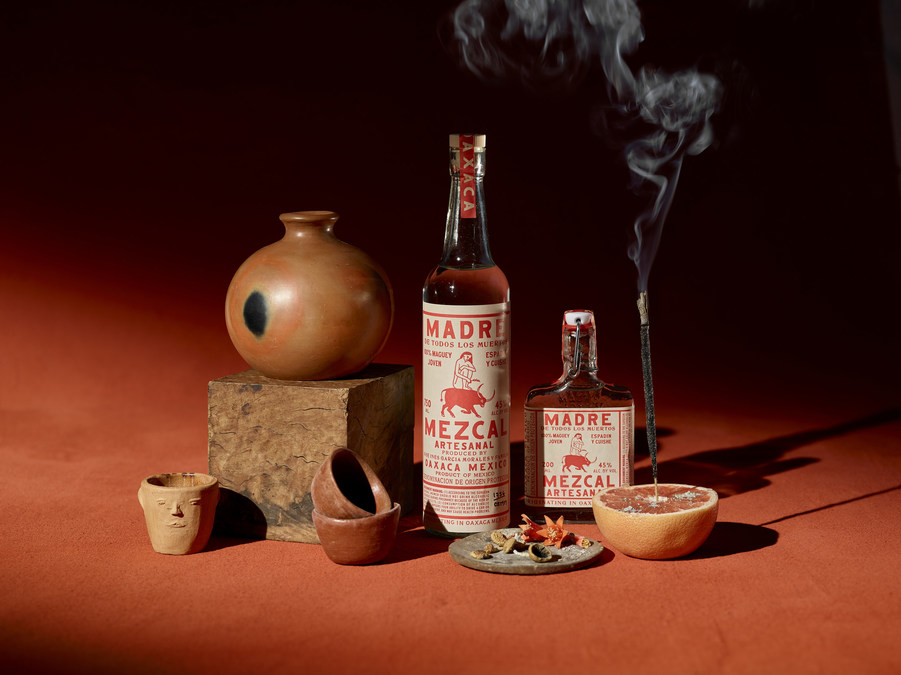 Madre Mezcal
11
Madre Mezcal
Mezcal has become far more than a trend, expanding into full-on mezcal bars and restaurants with dedicated mezcal menus. Gift your mezcal-loving Valentine a bottle of this Oaxcan-made, family-owned bottle that is steeped in culture and tradition. 
LEARN MORE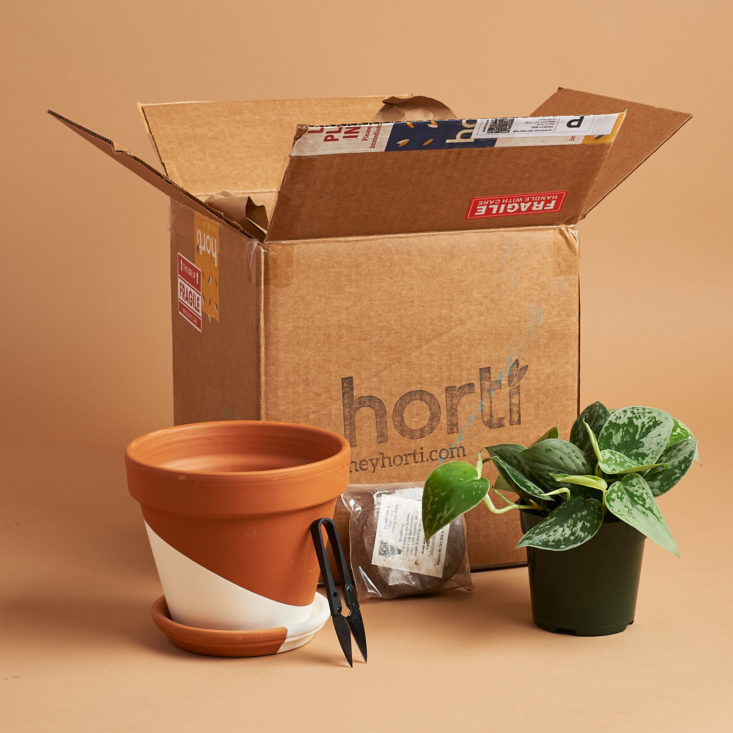 Horti
12
Horti House Plant Subscription
Flowers are a lovely gift, but wilt away and die quickly, so if your loved one has a green thumb, gift them this monthly plant subscription! With the ability to select pet-friendly and new-to-planting options, this gift is the one that keeps on giving with new plant friends appearing in their mailbox every month. 
LEARN MORE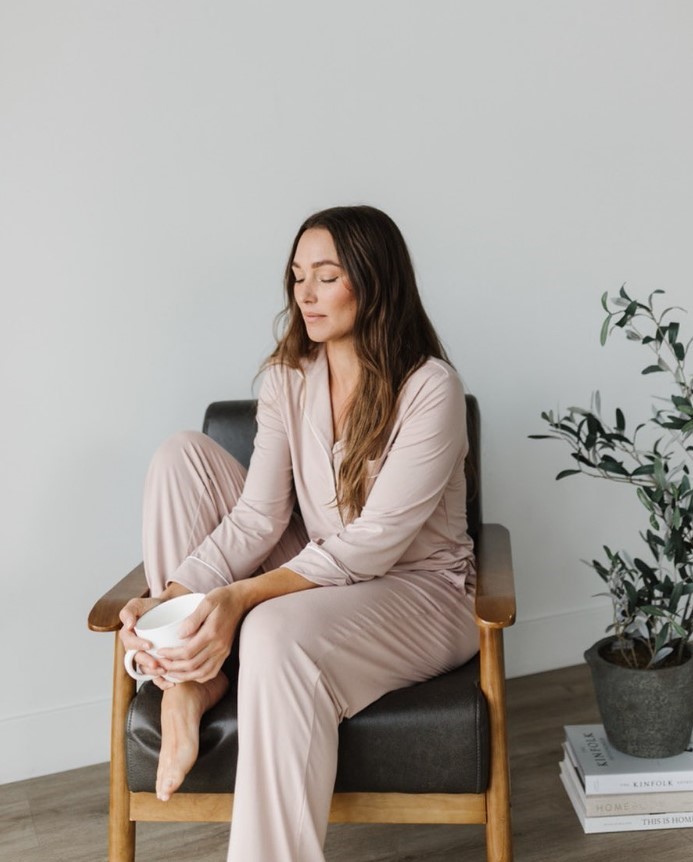 @cozyearth/Instagram
13
Sustainable Bamboo Pajama Sets
Cozy up with a matching set of sustainable pajamas with your love this V-Day.  Not only are these sets cozy soft and luxe, but the stretch-knit bamboo viscose also prevents night sweats and is made to last. The blush pink set is practically made for the holiday, but any hue of these gorg pajamas will make a wonderful gift. 
LEARN MORE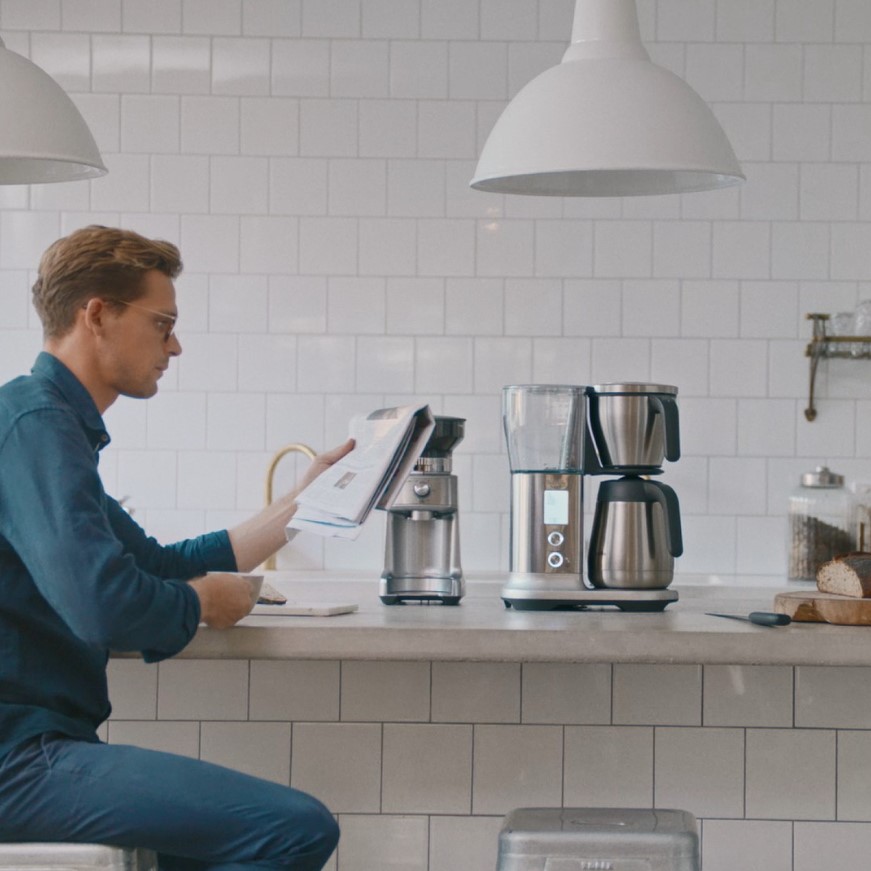 Breville
14
Breville Milk Frother
Wake up your Valentine with the perfect oat milk latte, prepared in their very own premium milk frother! This stainless steel, sleek appliance makes coffee shop quality lattes and cappuccinos easy as pie. Even better? Pair it with a vegan brunch in bed for the ultimate Valentine's Day morning. 
LEARN MORE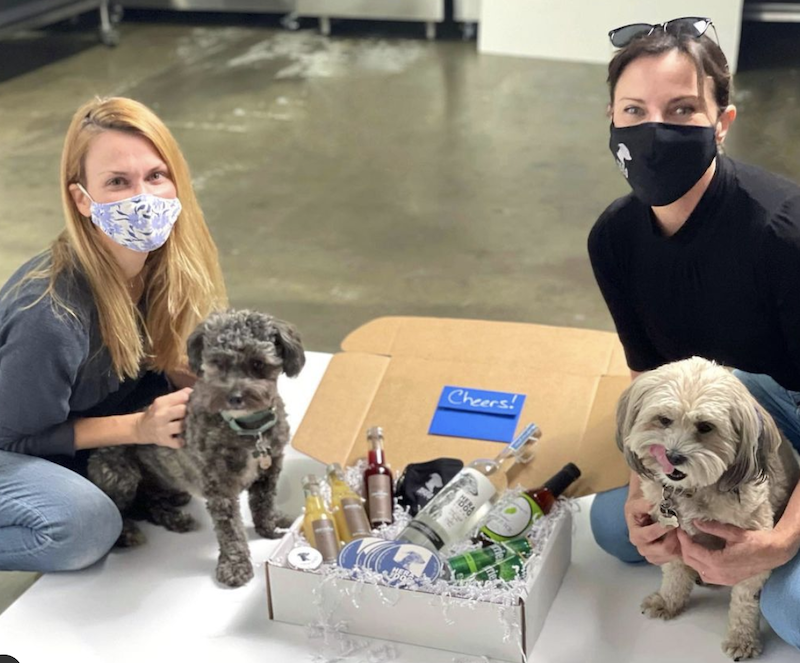 Hera the Dog Vodka
15
Hera the Dog Vodka Cocktail Kits
Gift a gift that gives back to your philanthropy-minded Valentine. Each of the kits from this women-owned and run company are completely vegan and filled with all you need to craft the perfect cocktail at home. Think martinis, mules, and dessert-themed drinks! 
LEARN MORE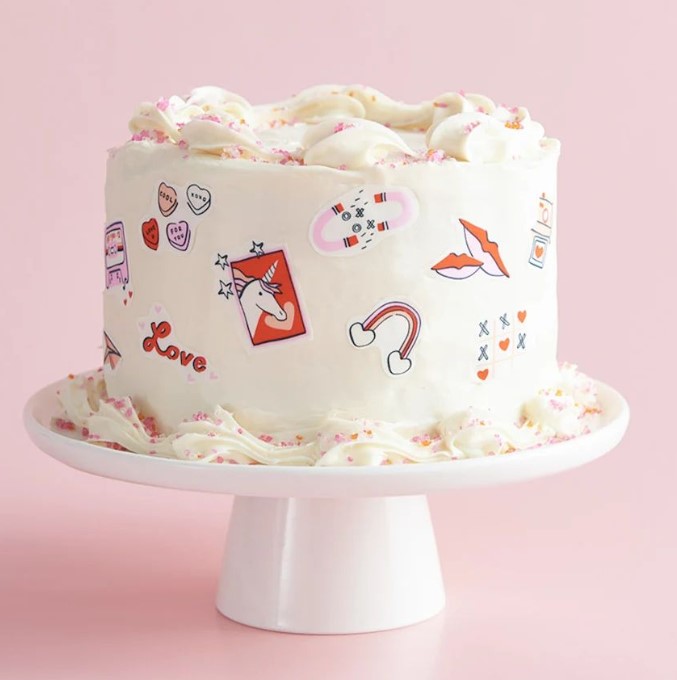 @makebake/Instagram
16
Valentine's themed edible stickers
Make it a romantic activity and bake vegan cupcakes, cakes, or cookies together and adorn them with these completely edible, vegan, allergen-friendly stickers. There are a ton of animals incorporated into the design, making them perfect for crafting the ultimate vegan, Instagram-ready treats. 
LEARN MORE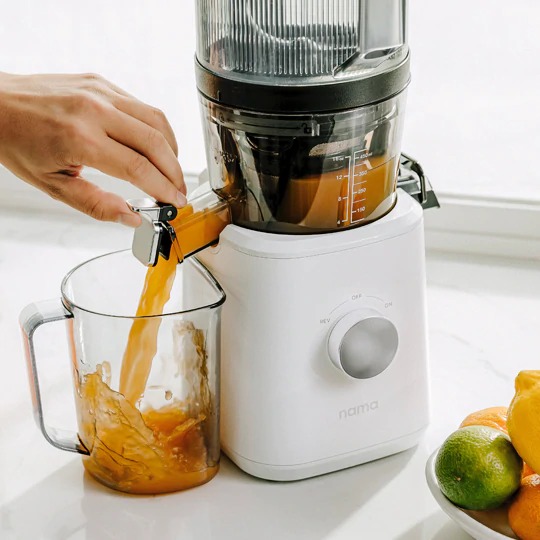 Nama Well
17
Nama J2 Juicer
Have a wellness-obsessed Valentine? This is the ultimate when it comes to juicers and will surely make your Valentine fall head over heels. With the ability to add whole or large cut chunks of fruit and vegetables, this powerful juicer turns out liquid gold with a press of a button. We're obsessed. 
LEARN MORE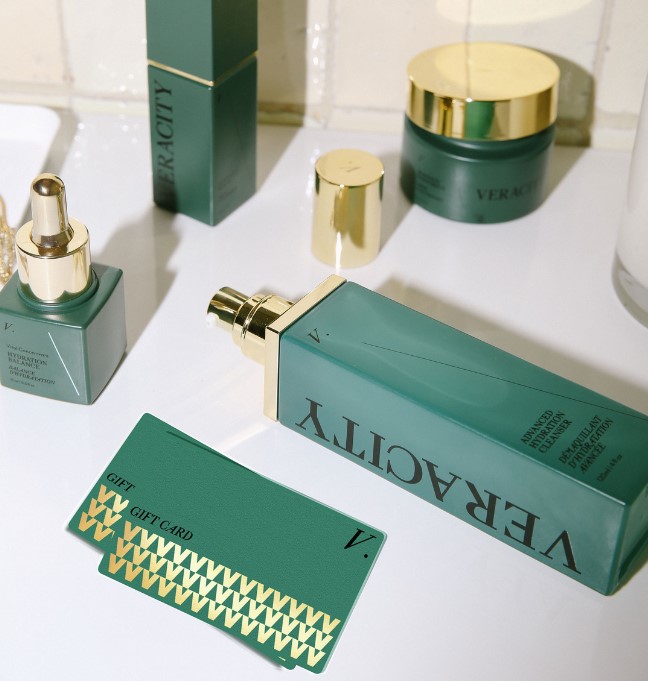 @veracityselfcare/Instagram
18
Hormone Healthy Skincare from Veracity
Not only do these cruelty-free skincare products give you glowing skin, but they also use innovative ingredients that won't disrupt your hormones or any part of your health. Give the gift of glowing, healthy skin to your loved one this February 14th with the brand's serums, cleansers, gels, and more.
LEARN MORE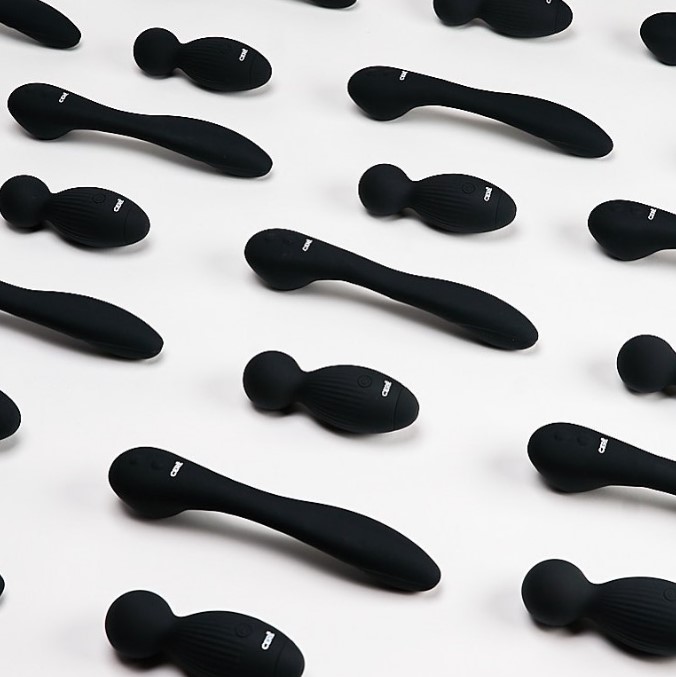 @getcere/Instagram
19
Doctor-Engineered Vibrators
Whether this is a gift to yourself (hello, self-love!) or a gift to a partner, good sex for all should be a part of your love day celebration. These science-backed products are built to end the pleasure gap (the lower rate at which women experience climax as compared to men), prioritizing sexual wellness in every picture of health, for every body. 
LEARN MORE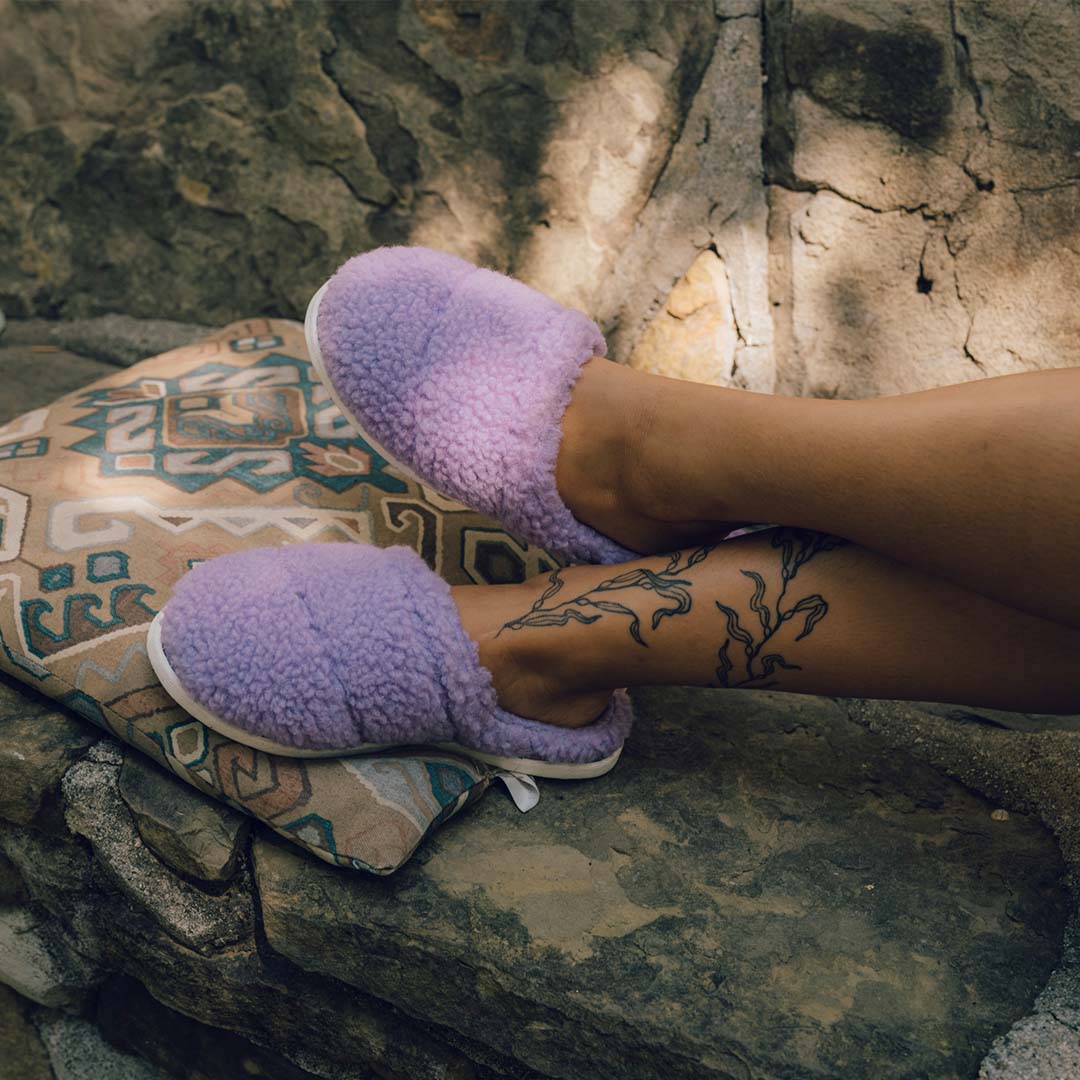 SeaVees
20 
SeaVees vegan slippers
Cozy is the name of the game and these recycled fleece slippers are the ultimate in cozy. Enjoy a comfy Valentine's celebration at home in these fuzzy vegan slippers and kick back in comfort.
LEARN MORE
For more Valentine's Day ideas, read: 
Here at VegNews, we live and breathe the vegan lifestyle, and only recommend products we feel make our lives amazing. Occasionally, articles may include shopping links where we might earn a small payment. In no way does this effect the editorial integrity of VegNews.